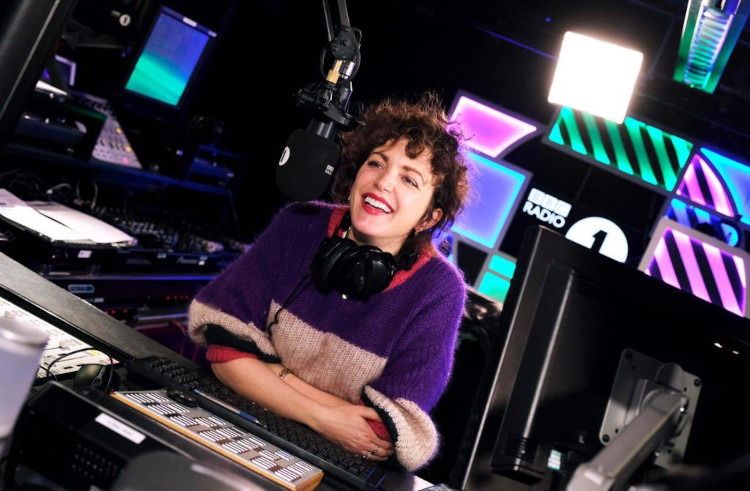 After 17 years at Radio 1, Annie Mac has announced that she is leaving the station, saying that it's "wonderful to be leaving with a huge smile on my face."
Annie started as an assistant producer before hosting her first show in 2004, Annie Mac's Mashup.
In a statement on Twitter this morning, Annie said that she needs more time to see her kids in the evenings now they are both in school. She also said that she wanted to spend more time writing fiction and creating podcasts but stated she would return to radio when the time is right.
Thanking her listeners for their support, Annie said: "In my time on Radio 1, I have grown up, fallen in and out of love, moved homes, climbed up the career ladder, got married and become a mother twice over. I have done this alongside you, my listeners, who have done your own versions of the same.
"Thank you for allowing me into your lives. Thank you for brightening my days. Thank you thank you thank you for listening."
It's time to tell you, my listeners, that after 17 years, my last show on @BBCR1 will take place on 30 July 2021. pic.twitter.com/Uy5KU6nHSF

— Annie Mac (@anniemacmanus) April 20, 2021
This news comes as Radio 1 announces that Rickie, Melvin and Charlie are taking over the mid-morning show as Clara Amfo moves to the 6pm new music show, Monday to Thursday.
Rickie, Melvin and Charlie say: "To be given the opportunity to present the Live Lounge is just an absolute dream, a show we all adore and have so much love, passion and respect for. Celebrating great artists playing their new and live music on Radio 1 is a huge honour and we can't wait to put our RMC twist on it! Much love to Clara who has done an amazing job over the years and thank you for passing the baton – we promise not to break it!"
Clara Amfo says: "Presenting mid mornings and The Live Lounge on Radio 1 has been one of the most edifying and special times of my career and personal life. As a nation of music lovers, the experience of it live is nothing short of magical and to have had the honour of welcoming some of the world's most beloved and emerging artists into The Live Lounge has created unifying moments that I and the listeners will never forget!
"I am beyond honoured and ready to start this exciting new chapter on Radio 1. I'm such a fan of this show, the artists that is has championed and to be receiving the baton from Annie who I love and respect makes it extra special for me. Massive big up to every single one of my daytime producers and The Live Lounge/smug life listener crew, I have loved hearing your stories and enjoying keeping you company with tunes in daytime and look forward to continuing that in September, so see you a few hours later!"
The changes to the Radio 1 schedule from September 2021 can be found below. Outside of these times the schedule remains unchanged.
Monday – Wednesday
10.30am – 1pm: Rickie, Melvin and Charlie
1pm – 3.30pm: Scott Mills
3.30 – 6pm: Nick Grimshaw
6pm – 8pm: Radio 1's Future Sounds with Clara Amfo
8pm – 10pm: Radio 1's Future Artists with Jack Saunders
10pm – 11pm: Radio 1's Powerdown Playlist with Sian Eleri
11pm – midnight: Radio 1's Drum & Bass Show with Rene LaVice (Mondays), Annie Nightingale presents… (Tuesdays) and Benji B (Wednesdays)
Thursdays
10.30am – 1pm: Rickie, Melvin and Charlie
1pm – 3.30pm: Scott Mills
3.30pm – 6pm: Nick Grimshaw
6pm – 8pm: Radio 1's Future Sounds with Clara Amfo
8pm – 10pm: Radio 1's Indie Show with Jack Saunders
10pm – 11pm: Radio 1 Dance Introducing with Jaguar
11pm – 1am: Radio 1's Residency
Fridays
6pm – 8pm: Radio 1's Dance Party with Danny Howard
8pm – 10pm: Radio 1 Future Dance with Sarah Story
Saturdays
11pm – 1am: Radio 1's Soundsystem with Jeremiah Asiamah
Sundays
11pm – midnight: BBC Introducing on Radio 1
Midnight – 2am: Radio 1's Future Soul (new show)