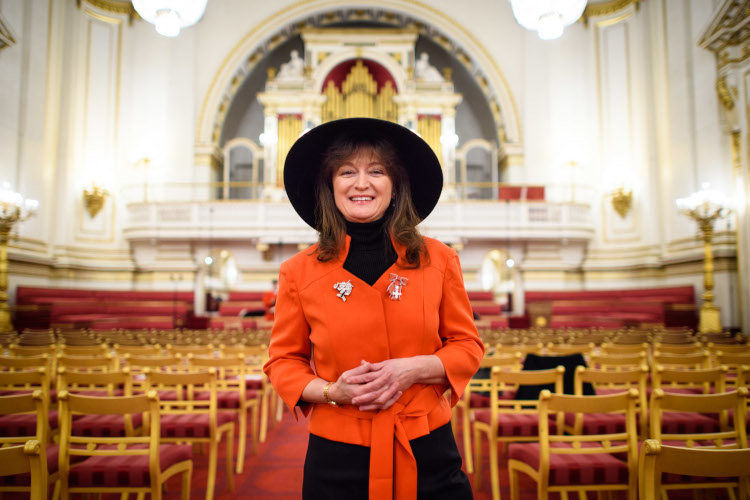 Photo: Matt Crossick
Debbie Wiseman, Classic FM's Composer-in-Residence is returning to the station with a new series celebrating the best in regal music.
Music for Monarchy with Debbie Wiseman will include both the world-famous anthems used for coronations and great state occasions, as well as works composed for royalty that deserve to be better known.
In her first programme, Debbie turns the clock back to 1727 when Handel's Zadok the Priest was first performed at the coronation of King George II and explains why the composer argued with the anointing Bishops.
She also examines the history of the title 'Master of the King's Musick', discovering how the honour first came about, and playing a piece composed by the person to hold the title, the singer and poet Nicholas Lanier.
This will be followed by music written by three later holders of the post. Firstly, John Stanley who, though almost blind, could memorise an entire piece of music on one hearing. Then it's Sir Edward Elgar's Imperial March, written for the Diamond Jubilee of Queen Victoria, followed by another patriotic tune by William Boyce, Heart of Oak.
There's also a brand-new piece composed by Debbie herself to mark the monarch that William Boyce served under, King George III, which is introduced by Hollywood royalty, Damian Lewis.
You can hear Music for Monarchy with Debbie Wiseman on Classic FM, Sundays 9-10pm from 11 April.