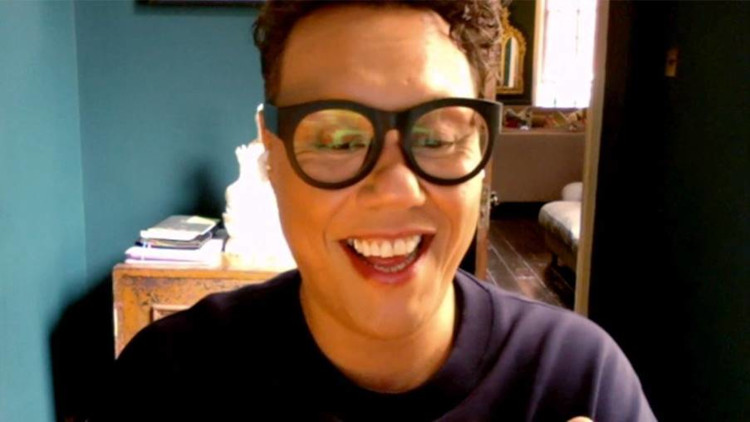 Gok Wan joined Fleur East on Hits Radio on Saturday morning in the lead up to Mother's Day and got emotional as he spoke about reuniting with his mum after over a year.
As he was talking about missing his family, the tears started and Gok explained: "These aren't sad tears these are tears of real happiness.
"I get to see to them soon, I've not seen them for a year. We all feel like this it's natural, it's normal to feel like this. I will be facetiming Mum and sending her an afternoon tea.
"These are happy tears, I'm so excited to see them, I'm seeing them in 3 or 4 weeks and I cannot wait. I'm not the only person that feels like this, it's been so tough."
Things got emotional this morning on Hits Radio Breakfast as @therealgokwan spoke about Mother's Day and how much he misses his family ?❤️ pic.twitter.com/6ajN5H7mpA

— Hits Radio (@hitsradiouk) March 11, 2021
He also spoke about when he was cooking on This Morning and Holly or Phil turned round and said to him 'Anyone's just got to mention your mums name and you burst into tears!' and he said: "It's just my reaction at the moment."
Gok also opened up about how lockdown has affected him, he says it's his biggest fear: "I genuinely have a fear of isolation, a fear of being on my own, a fear of not being around the people I love and a fear of my freedom taken away from me."
The fear prompted him to put his nervous energy into doing something good, so he's helped to raise tens and tens of thousands of pounds for different charities by creating 'Isolation Nation' an online rave that he does every week, which is now averaging 800-900,000 views at the weekend.
Although he's put his time to good use to raise money for charity, like all of us, Gok cant wait for lockdown to be over, but for him it's to have a rest!
"I am knackered, I am so tired," he admitted, "When lockdown finishes I actually just want to stay home. I just want to have a bit of a rest because I am knackered! It's been awful, I cannot wait to not talk about this, I cannot wait," he added.