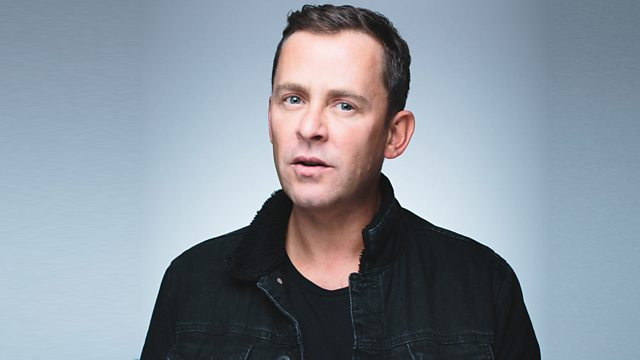 Neuroblastoma UK, a charity that funds research into the rare childhood cancer, has welcomed Scott Mills as a new Patron.
Scott is calling on people to support Neuroblastoma UK and wear the charity's exclusive bracelets or t-shirts this World Cancer Day tomorrow (Thursday 4 February).
The BBC Radio 1 and Radio 5 Live host first supported Neuroblastoma UK after a friend's daughter was diagnosed with this aggressive cancer. He'll help the charity to raise awareness of neuroblastoma and champion the work of Neuroblastoma UK to raise vital funds.
Scott says: "I am so proud to join Neuroblastoma UK as their new Patron. It's a cause that is really close to my heart, after my best friend's daughter Willow was diagnosed with neuroblastoma when she was just six months old. Thankfully, Willow is doing incredibly well now but other children aren't so lucky.
"Join me this World Cancer Day on 4 February and donate, wear an exclusive t-shirt or unique bracelet to show your support for children with neuroblastoma and their families.
"The charity does incredible work in funding research to help develop new, more effective and kinder treatment for children like Willow. I'm really looking forward to working closely with Neuroblastoma UK to raise awareness of this cruel cancer and hopefully raise lots of money to help save more young lives."
Tony Heddon, Chair of Trustees at Neuroblastoma UK said, "We are delighted that Scott Mills has joined us as Patron. As a small charity, we were so honoured that Scott supported us during Childhood Cancer Awareness Month in September last year and now for him to join us as a Patron in the run up to World Cancer Day is wonderful.
"2020 was a difficult year for many charities like ours and research into childhood cancer is at real risk. To have two dedicated Patrons like Scott Mills and Alan Carr will, without doubt, help us to raise awareness of neuroblastoma and our vital research. We are so grateful to Scott for his support."
By donating, wearing a bracelet or exclusive, limited edition t-shirt this World Cancer Day at neuroblastoma.org.uk, you can help fund vital research into neuroblastoma and save more young lives.