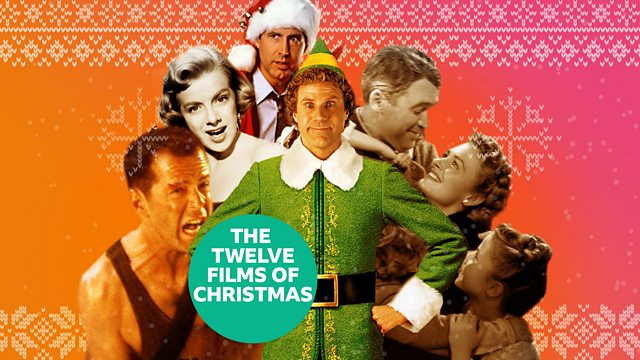 Image: BBC
Last month, BBC Radio 2 listeners were asked to vote for their favourite Christmas film of all-time from a list of 25 classics chosen by the station's resident movie critic, James King.
To create the list of 25, James whittled down hundreds of films about Christmas or with a significant connection to the festive season, including big hits, critical triumphs, and cult classics to give a varied choice.
The results of the vote are in and the film we predicted here at OnTheRadio, came out on top – Frank Capra's It's a Wonderful Life is the number one choice by Radio 2 listeners.
The top 12 festive films of all time will feature in the countdown programme presented by James King, which is available to listen on BBC Sounds from today and can be heard on Radio 2 on Christmas Eve at 9pm. The show features seasonal songs from the silver screen and the thoughts of those who created these classic movies.
James King said: "It's a Wonderful Life is what Christmas is all about: friendship, kindness and the importance of family, even in the toughest times.
"I'm so happy that it's still warming hearts of all ages 74 years after it first came out and it feels especially poignant after a tough 2020 for so many.
"It's great to see other vintage favourites such as White Christmas and Scrooge in the Top 12 too, proving that we're happy to ignore what's new or cool in the festive season and just wallow in nostalgia. And as for Die Hard in the runner-up spot? Well, it should finally answer the question as to whether John McClane's antics in the Nakatomi Plaza constitute a Christmas film or not. Yippee-kay-yay!"
Top 12 Christmas films as voted for by Radio 2 listeners:
It's a Wonderful Life (1947)
Die Hard (1989)
The Muppet Christmas Carol (1992)
Home Alone (1990)
Elf (2003)
Love Actually (2003)
National Lampoon's Christmas Vacation (1990)
Miracle on 34th Street (1994)
White Christmas (1954)
The Polar Express (2004)
Santa Claus: The Movie (1985)
Scrooge (1951)
In the countdown show, James celebrates It's A Wonderful Life with exclusive interviews with Karolyn Grimes who played Zuzu Bailey in the film – the little girl who delivered the famous line "Every time a bell rings an angel get his wings" – as well as Kelly Harcourt, Jimmy Stewart's daughter, talking about her father's memories of starring in it. Plus he talks to Richard Curtis about the legacy of Love Actually, and Steve Whitmire who played Kermit, Rizzo the rat and other roles in The Muppets Christmas Carol.