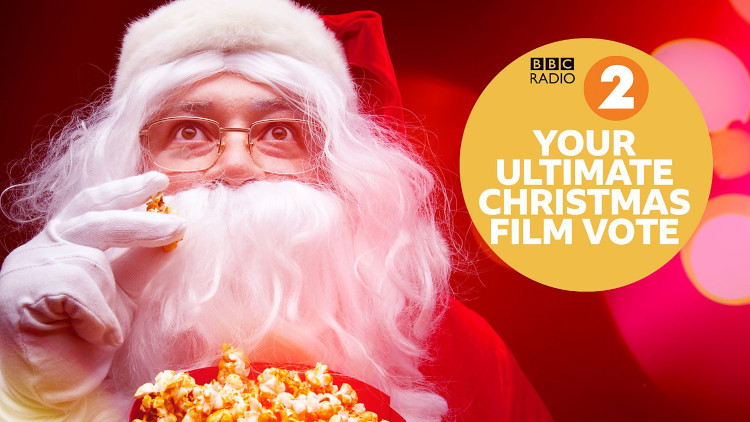 Everyone has a favourite Christmas film and BBC Radio 2 wants to know yours, so it can compile the Top 12 Christmas films of all time.
To make it easier for you, resident movie critic James King has put together a list of 25 of them to choose from.
The results of the voting can be heard on from 9-11pm on Christmas Eve on Radio 2, when James will be counting down the Top 12 Christmas films of all time, as voted for by the listeners. The show will also include seasonal songs from the silver screen and the thoughts of those who made these Yuletide greats.
James King says: "Okay Radio 2 listeners, after the year we've had I think it's time to lose ourselves in the Christmas spirit and celebrate our favourite festive films.
"So, whilst you're wrapping pressies or stuffing the turkey, join me on Christmas Eve from 9pm for a countdown of your best-loved holiday movies. And don't forget to vote!"
The list of films to choose from, is as follows:
A Christmas Story (1984)
Arthur Christmas (2011)
Die Hard (1989)
Elf (2003)
Gremlins (1984)
Home Alone (1990)
Home Alone 2: Lost In New York (1992)
How The Grinch Stole Christmas (2000)
It's A Wonderful Life (1947)
Jingle All The Way (1996)
Joyeux Noel (2005)
Love Actually (2003)
Miracle On 34th Street (1994)
National Lampoon's Christmas Vacation (1990)
Nativity! (2009)
Polar Express (2004)
Santa Claus: The Movie (1985)
Scrooge (1951)
Scrooged (1988)
The Holiday (2006)
The Muppet Christmas Carol (1992)
The Nightmare Before Christmas (1994)
The Preacher's Wife (1997)
The Santa Clause (1995)
White Christmas (1954)
Terms and conditions can be found at bbc.co.uk/radio2
Which one do you think will make it to the top position? At OnTheRadio our vote goes to Frank Capra's It's a Wonderful Life starring James Stewart – a story guaranteed to bring a tear to your eye every Christmas!