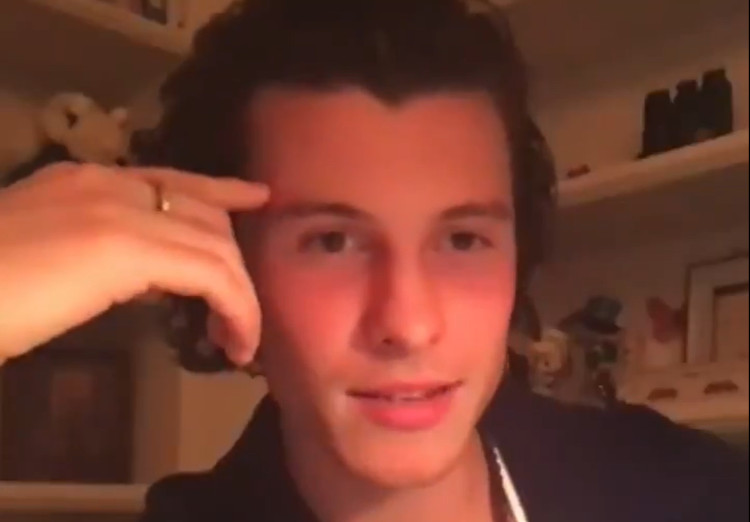 Capital/Twitter
Shawn Mendes was a guest on Capital Breakfast with Roman Kemp this morning (6 October) where he ruled out another Camila Cabello collaboration, but hinted at one with Justin Bieber.
Roman was asking if the rumour is true that he and girlfriend Camila secretly tied the knot during lockdown. Shawn was quick to confirm that it wasn't true but revealed he did buy her a ring.
Shawn told Roman: "I did buy her a beautiful ring and I think she might have just wore it on this finger at some moment just because she's fun."
He also ruled out another Camila collaboration on his upcoming album but said there is a "really special" collaboration on it.
Sonny Jay asked if it's true that he turned down a collaboration with Justin Bieber last month?
"Is this you trying to get me to confirm that I have a collaboration with Justin Bieber?" Shawn asked, "If I turned one down that would be insane considering he's been one of my favourite artists since I was, like, nine years old. I cannot confirm or deny," he added.
Sonny pointed out that they'd been seen together, but Shawn didn't give a straight answer. He told Sonny: "In the last six months we've definitely become a lot closer. I think, you know, we have the same type of life and we already knew… it's really cool to have him as a mentor in a lot of ways, just to kind of talk through stuff with because there's not many people who do this type of stuff. But anyways, back to your question because now I'm sidetracking on purpose!"
A @ShawnMendes AND @justinbieber COLLAB? I AM BEING FED!!!!!1!!@!! pic.twitter.com/eDy7Vaz1i4

— Capital (@CapitalOfficial) October 6, 2020