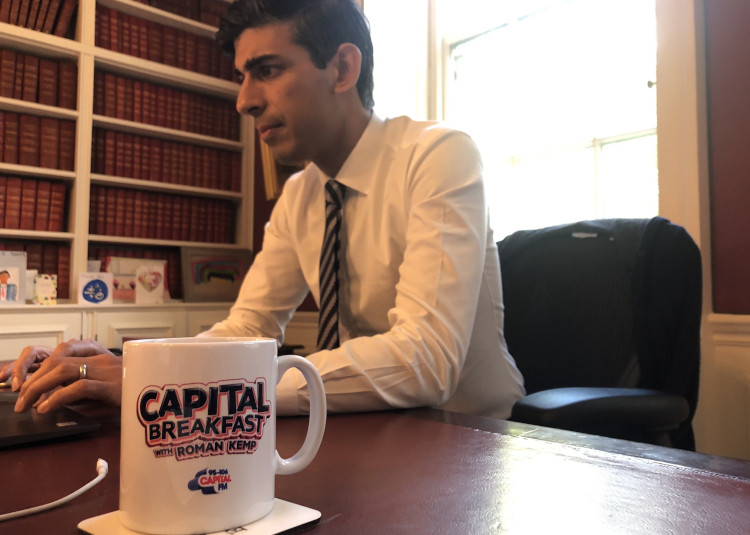 Twitter
For someone with a position in government as senior as Chancellor of the Exchequer, you might think their choice of breakfast radio would be Radio 4 or LBC, but is that the case with Rishi Sunak?
Truth is, we don't know what the Chancellor listens to, but it seems like Roman Kemp might have an idea!
This morning, it was the Chancellor's turn to do the rounds, appearing on radio and TV to answer questions on the state of the economy, coronavirus and will taxes rise as a result?
Word must have got to Roman that Rishi Sunak is a Capital Breakfast listener, so during this morning's show Roman tweeted: "So @RishiSunak, I hear you listen to our show in the morning… odds on you taking on the quiz this morning?"
Although Chancellor Sunak is now the proud owner of a Capital Breakfast mug, after the amount of quizzing he'd already received during his media rounds this morning, he declined the offer to take part in the quiz.
Replying to Roman's tweet, Rishi Sunak responded: "Feel like I've taken enough quizzes already after seven media interviews this morning but thanks for the mug," then added a thumbs up sign!
Feel like I've taken enough quizzes already after seven media interviews this morning but thanks for the mug ? pic.twitter.com/yhF4qEkBUv

— Rishi Sunak (@RishiSunak) October 6, 2020