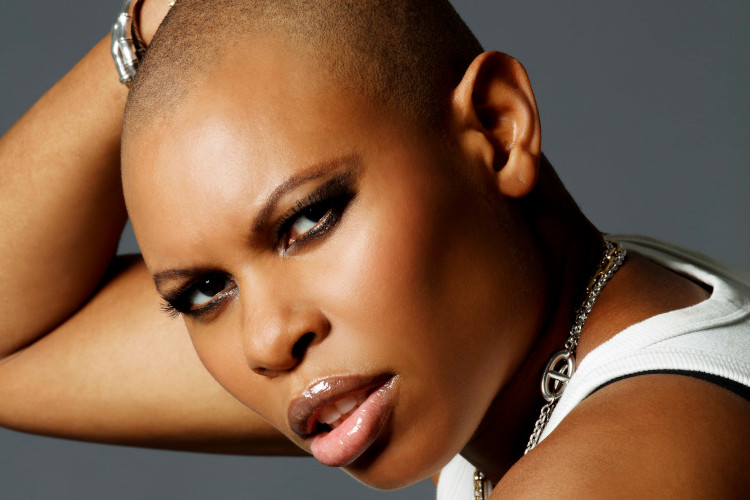 Skunk Anansie lead singer and songwriter, Skin is joining Absolute Radio to present a new ten-part series.
The Skin Show will see the frontwoman of the iconic British rock band play the songs which have sound-tracked her life as well as the new music she's listening to.
She'll also share stories from years of touring, working in the music industry and beyond. The new show will offer music fans a unique and personal insight into the life one of British rock music's most influential figures.
Speaking about joining Absolute Radio and her new show, Skin said: "I'm really excited to be part of the team. It's been a long-term dream of mine to have my own radio show, and this format is exactly the sort of thing I've always wanted to do.
"I have a lot of personal attachments to various songs. There's a social and spiritual part of music that people don't really talk about that much and in this series, I'll be sharing what certain songs mean to me. Expect some funny stories and of course some brilliant music too – from classic tracks to new music, and even some electronic gems as well."
Absolute Radio's Content Director Paul Sylvester said "I'm thrilled that Skin is joining Absolute Radio. Not only is she an iconic performer, but she is an incredible storyteller and taste-maker.
"We've always enjoyed giving musicians the radio microphone to share their record collections and this series will be a must-listen for music fans."
The Skin Show will air on Absolute Radio Sunday nights 10pm-12am, starting 18 October and will be available on demand the next day.
OH HEY @skinskinny… welcome to the @absoluteradio family ?
Introducing: The Skin Show.

Join this bona fide legend on Sunday's from 10pm to hear the stories behind the songs she loves and go on a musical journey into her record collection ? pic.twitter.com/Zj66qvpJtO

— Absolute Radio (@absoluteradio) September 30, 2020