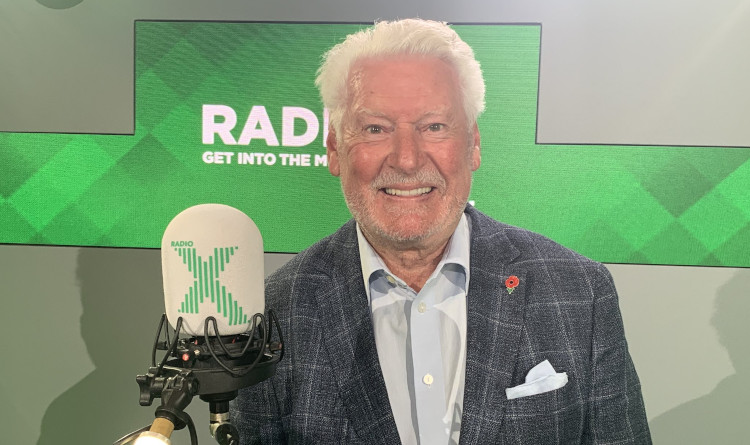 The Chris Moyles Show on Radio X reunited with legendary Catchphrase host Roy Walker this morning (14 September) to bring back their iconic game Car Park Catchphrase for one week.
Listeners who inundated the show with texts, and took to Twitter with the hashtag #RoyIsBack, were delighted as the game returned to the airwaves 8 years and one day after it was last played.
Chris Moyles said: "What a reaction from everybody on the texts about Roy Walker and Car Park Catchphrase. It was just lovely. It was just lovely to have him back, wasn't it? I feel as though we've just lifted the mood of the nation on a Monday!" before reading out listeners' texts:
"Nearly crying with nostalgia, it feels like 2006 again" says Callum
"Loved every second"
"That was amazing, I feel like I need to go to school now."
Announcing the popular feature's return last week, Chris described it as the "Orville the Duck to my Keith Harris", and said "it's such a weird thing that Roy Walker is such a huge part of my professional life."
Tune into The Chris Moyles Show on Radio X, weekdays from 6:30am – 10am and Saturdays 8am – 11am.