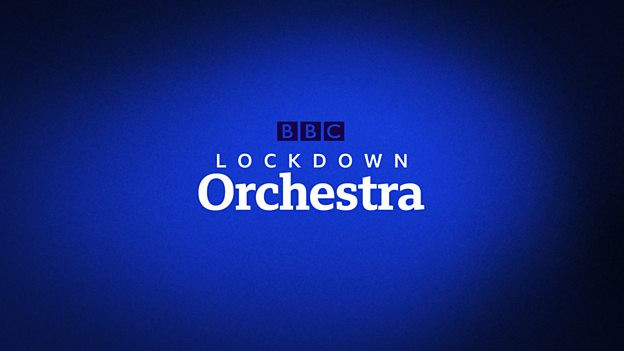 Here's your chance to be a part of BBC Lockdown Orchestra, as BBC Arts and BBC Radio 3 want you to join the in a national collaborative version of the 1986 anthem of hope, You Got The Love by The Source featuring Candi Staton.
Florence + The Machine also had a hit with a cover version of the song in 2009.
You're being invited to film and upload your performance of the song, singing or playing an instrument to bbc.co.uk/getcreative. The submissions will join those of the BBC Lockdown Orchestra to create a track which will premiere across BBC Radio on Thursday 14 May, and debut as a music video on BBC Four at 8.55pm later that day.
The BBC Lockdown Orchestra is made up of 100 professional musicians from all over the UK, including members of the BBC Philharmonic, BBC Symphony Orchestra, BBC Concert Orchestra, BBC National Orchestra of Wales, BBC Scottish Symphony Orchestra, BBC Singers and the Ulster Orchestra.
This is part of a ten-day creative challenge for the Get Creative festival and will be the first time BBC's musicians and singers have collaborated in this way.
If you'd like to join in with the song, you can use the backing track and musical score available on bbc.co.uk/getcreative from today (Monday 4 May).
The deadline for unloading your contribution is next Sunday (10 May) at 11.59pm. BBC Studios will then create a final mix of the UK public and the BBC Lockdown Orchestra's performances for a track on radio and a music video for TV and online.
A number of celebrities are lending their support to the project. So far, names signed up include BBC Radio 3 presenter Katie Derham; viral drumming BBC weatherman Owain Wyn Evans; and BBC Radio 6 Music presenter and funk & soul DJ, Craig Charles.
If you don't play an instrument or sing, you can still take part by making something with love! It could be a drawing, dancing, or decorating a cake – something which you wish you could share with a loved one. You can share the results via photos and video on the BBC and they could be included in the final film.
Katie Derham, presenter on BBC Radio 3, says: "If you've ever dreamed of playing in a BBC orchestra or singing with the BBC Singers… now is your chance! Join with the BBC Lockdown Orchestra. You don't have to be a virtuoso, just join in and have a go, and be part of something really special. I may dust off my violin… though maybe humming along would be kinder for everyone!"
Owain Wyn Jones, the BBC's drumming weatherman, said: "This is a fabulous idea, I can't wait to get involved! I've been playing the drums since I was eight years old and having the opportunity to play 'alongside' albeit in lockdown, such fabulous musicians is going to be incredible. PLUS, this is such a feel-good song… I can't wait to play along."
Craig Charles will be encouraging BBC Radio 6 Music listeners to get involved and plans to submit a video of him playing the piano to the track. He said: "It's great to be a part of something we can get down to during the lockdown!"
Alan Davey, Controller of BBC Radio 3 and Classical Music: Proms and Performing Groups, says: "This is a unique chance for the public to show their musical skills in the company of the world-renowned BBC orchestras and choirs, and contribute to an inspiring version of this uplifting song. Guitar or trumpet, violin or voice – bring what you will and join in a massive, awe-inspiring performance."