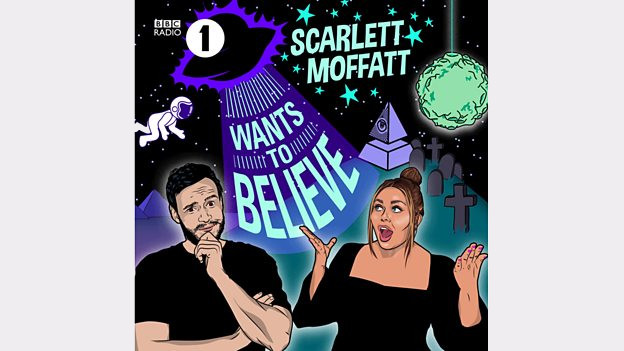 BBC Radio 1 has teamed up with Scarlett Moffatt and her boyfriend Scott for a new podcast which launches on BBC Sounds on 11 May.
Scarlett is obsessed with conspiracy theories and in this new podcast, "Scarlett Moffatt Wants To Believe", she'll try to uncover the truth behind those which are weird, wonderful and absurd.
Scott, who is Scarlett's boyfriend, will also take part in the podcast, but he doesn't believe conspiracy theories, so that should make it more interesting!
Topics will include anything from alien autopsies and our lizard overlords to Scarlett's personal favourite – mermaids. She'll be trying to find out the truth behind the theories and they'll be scrutinised by Scott and celebrity guests.
There's a teaser episode available on BBC Sounds from today and new episodes every Monday from next week.
Scarlett Moffatt says: "I'm so excited to finally be able to share my Radio 1 podcast with everyone. The name: Scarlett Moffatt Wants To Believe, because it's all about conspiracy theories.
"I'm absolutely obsessed with conspiracies and have been since I was a kid. I'm in my element on this podcast as we cover everything from aliens to the illuminati to mermaids.
"My boyfriend Scott on the other hand is definitely a 'non-believer' so there's some fun arguments, sorry debates, that make for an interesting listen!"