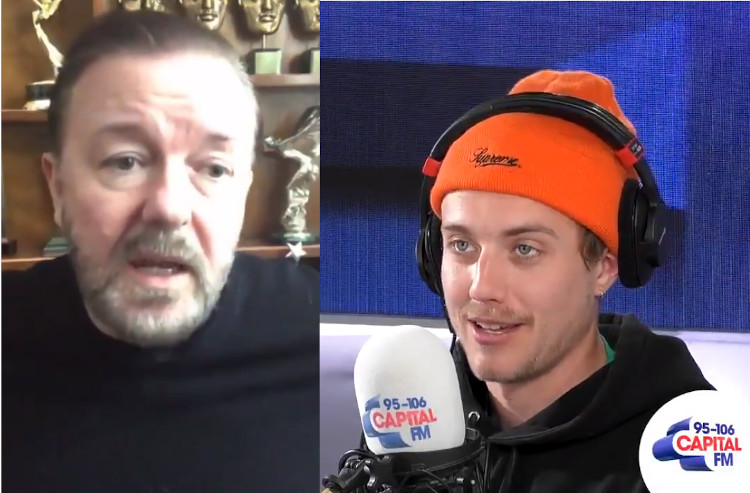 Ricky Gervais was a guest on Capital Breakfast with Roman Kemp this morning (Friday), when he said for the first time, he'd "love to do a third season" of a show, which he hasn't done before.
The pair were talking about season two of After Life, which is currently on Netfilx. Roman was saying how good it is and asked: "Now I do have to ask, because obviously this is the second season, at the end of it, there's a natural progression to another season of this.
"Now I know that obviously The Office and Derek, it has done things in twos, now are we going to be seeing another season?"
Ricky admitted that he would love to do another one, saying: "The answer is, it depends. For the first time ever, I would love to do a third season, but, only if this goes down a storm and Netflix call me and say, 'you're mad, you've got to do a third season'.
"It's got to be a really wanted encore. I'm not just going to do it just for the sake of it, to get paid or because they need another 3 hours on their platform. It's got to be really by demand and even then, I've got to know, I can make the third season at least as good as the first two and that's tricky."
A third season of @rickygervais' After Life? Shut up and take my money, Netflix. ? pic.twitter.com/aFGYPes7Nf

— Capital (@CapitalOfficial) April 24, 2020