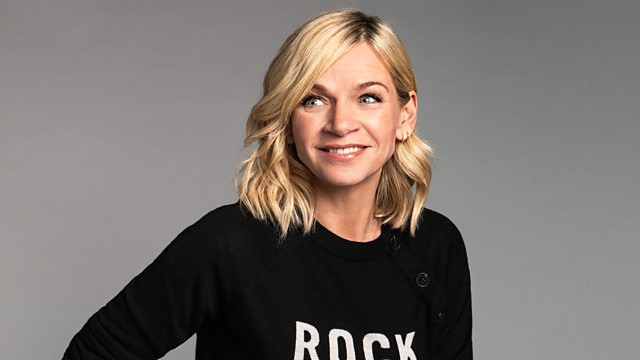 Zoe Ball told her listeners on her BBC Radio 2 show yesterday (Tuesday 4 March): "Tomorrow on this show we have a massive band, they are getting back together, and coming on the show to tell us all about it – all will be revealed but not until the moment the mics open on the show tomorrow after 8.30am."
There was also a tease posted on Twitter by the station which said: "A massive band is reuniting. Don't miss the exclusive reveal!"
Our lips are SEALED until tomorrow morning. 🤫

(you're going to love this one!) pic.twitter.com/TrZ2oJZ0NA

— BBC Radio 2 (@BBCRadio2) March 3, 2020
Listeners started sharing their guesses online and it appeared that Genesis may be the band in question.
The Sun then ran a story which revealed that "Genesis are reuniting for a UK tour, 13 years after they last performed live." The article also revealed that the band would announce their comeback on the Radio 2 breakfast show on Wednesday morning.
Despite the correct speculation, Zoe made the announcement, confirming the band's return and acknowledged it had been in the press.
Phil Collins, Mike Rutherford and Tony Banks were in the studio with Zoe to confirm the tour and spoke to her about the reunion.
Teasing the announcement probably worked well for Radio 2, even though it was widely reported that it would be Genesis, because a lot of people probably tuned in to hear if the reports were correct and to listen to the interview with the band!
It's official.@genesis_band are back together and heading out on tour later this year! 😊

Hear the band chatting to @ZoeTheBall right now on @BBCSounds 🔊 https://t.co/TuXpxQoWkG pic.twitter.com/S9n2MDAEmK

— BBC Radio 2 (@BBCRadio2) March 4, 2020