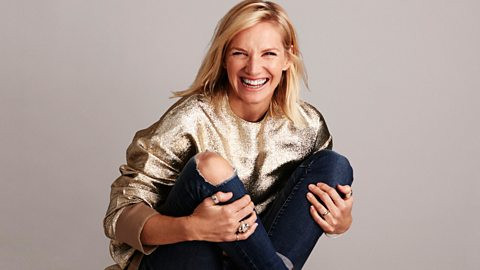 Jo Whiley played a new song by Duffy called Something Beautiful in a world exclusive on BBC Radio 2.
It's the Welsh singer's first original song for about a decade and comes just weeks after she spoke publicly of an ordeal that led her to retreat from the public eye.
During her show on Thursday (19 March), Jo Wiley informed her listeners that she'd received an alert on Instagram and an email from Duffy, who she hadn't seen in a very long time and there was a song attached to it.
Jo then read out the email: "You may have read the words I wrote a few weeks back. I feel freer. I wanted to follow it up with a spoken interview but it's harder than I thought. I'll follow up in writing soon. Here's a song for you, it's called Something Beautiful.
"It's just something for you to play people on the radio during these troubling times, if you like the song of course, if it lifts spirits. I don't plan to release it.
"I just thought a little something might be nice for people if they're at home if they're on lockdown. Loads of love to you. Please feel free to share it on the radio to anyone who might like to listen. From Duffy."
Jo the played the song and later replied to Duffy on Instagram: "Hey you! Thank you so much for sending me this beautiful piece of music to play to people in these difficult times.
"It's been so long since we heard from you and it's lovely to hear your voice once more. I hope you're well and if you ever want to speak then our doors are open. Much love."