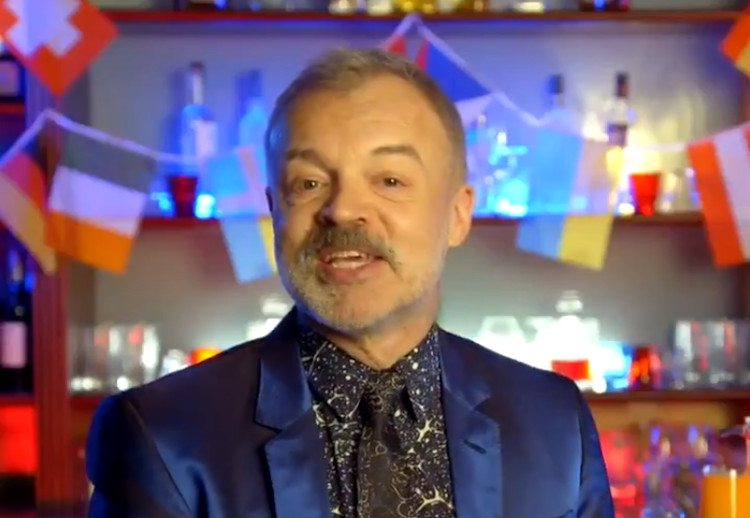 The song for this year's UK entry to the Eurovision Song Contest is to be revealed on BBC Radio 1 and BBC Radio 2 on Thursday.
This follows a change in the way the song is chosen, after repeated disappointing results where the public voted for the song to represent the UK, in a competition on TV.
For the 2020 competition, the BBC decided to select the song itself together with the record label and publisher BMG, who will release the chosen song.
Over the weekend, Eurovision tweeted a video of Graham Norton who said: "People of the United Kingdom, this is a very important announcement.
"The reveal of our UK Eurovision artist and song is happening this Thursday on BBC Radio 1 and Radio 2. You can also listen via the BBC Sounds app.
"Will we finally hear those elusive words, United Kingdom, douze points?"
Both the song and artist will be announced during the Greg James Breakfast Show on Radio 1 and the Ken Bruce show on Radio 2 this Thursday 27 February.
The final of this year's Eurovision Contest is at the Ahoy Rotterdam Arena on Saturday 16 May and will be broadcast live on BBC One.
Our UK #Eurovision artist and song for 2020 will be revealed on @BBCR1 Breakfast with Greg James, Ken Bruce @BBCR2, and here @bbceurovision on Thursday 27th February! 🇬🇧 🎤 pic.twitter.com/IaiRTpHbg0

— BBC Eurovision🇬🇧 (@bbceurovision) February 22, 2020