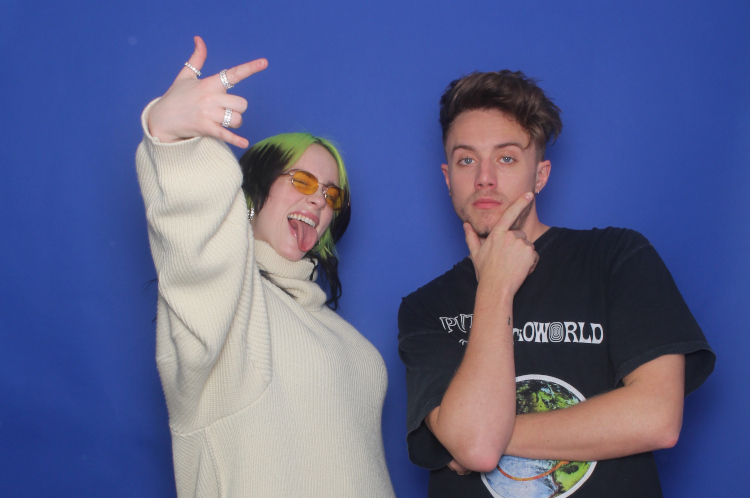 Billie Eilish has revealed that Daniel Craig was "really involved" in her latest song for the Bond theme and as a result, she even made some changes to it.
Speaking about Daniel Craig's involvement in the song on Capital Breakfast with Roman Kemp this morning, Billie also revealed that she's seen the whole movie, No Time to Die.
Roman was saying how good the track is and wondered if Billie had got to see a sneak peek of the film.
"We saw the whole movie," Billie told him.
Roman then asked if she'd seen it before writing the lyrics to the song?
Billie replied: "No we actually wrote the whole song – they did give us the first scene in a script, like in the script they gave us the first scene before we wrote the song and that's what we wrote about basically."
She explained that she secretly flew to London the day after her birthday and didn't tell anyone she worked for.
"We were there for three days and worked with Hans Zimmer and Johnny Marr, this entire orchestra, recorded all this orchestration – it was crazy," Billie told Roman, adding: "And we saw the movie!
"It was mainly to see the movie but also be there for everything else because the song was already written and recorded besides the orchestra and stuff."
Roman asked: "With a song like that do you get to meet any of the actors? Have you met Daniel Craig yet? Has he given his seal of approval to the song?"
Billie replied: "He's actually really involved in it. He was the one person that was, like, kind-of the determiner. Everybody had an opinion, all of their team were very instrumental in deciding, but his was the last 'yes' we were waiting on.
"He had to like it. We changed the tempo. We changed some of the structure of the… He's really important! Dude, he's given 15 years of his life to this!"
Roman joked: "I just like the fact of Daniel Craig sat at home listening to the song!"
"He's really involved because he actually really cares," Billie explained, adding: "This is his thing, he's James Bond! I haven't met him yet. I'll probably meet him at the premiere."