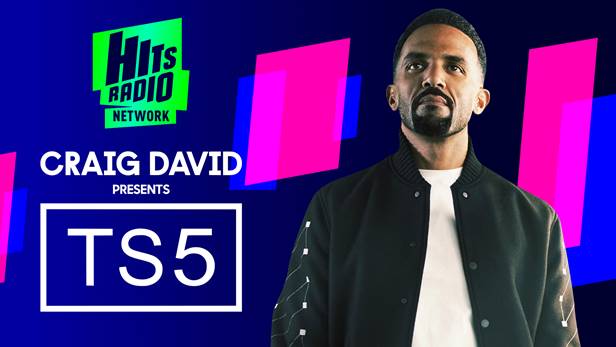 Craig David is joining Hits Radio with his TS5 show every Friday night through December, starting tonight (6 December) from 7pm.
TS5 started out as a pre-party event at Craig's house in Miami where he played a mix of old skool, house, R&B and more. The show became popular online and then moved to radio, including Capital and Kiss.
Speaking about his new show on Hits Radio, Craig David said: "I love this time of the year leading up to Christmas, it's the perfect time to play some big tunes while inviting friends round before going out.
"That's why I can't wait to bring my TS5 show to the Hits Radio Network every Friday this month, so I can set you up nicely for your weekends!"
Hits Radio's Programme Director, Paul Gerrard said: "Craig's recent performance at our HITS LIVE event in Birmingham brought the roof down. Our audience love him and he seriously knows how to get the party started, so there's no one better to kick off our new-look festive Fridays."
Before his success as a solo artist selling over 15 million albums, having 14 Top 10 hits and achieving multi-platinum status in more than 20 countries, Craig started out as a DJ working the UK club circuit.
You can hear Craig David's TS5 on Hits Radio, every Friday from 7-8pm in December.
Tonight at 7pm @CraigDavid kicks off his new residency ??

What's he got in store for the show? ? #TS5 pic.twitter.com/CXVDZOU7c0

— Hits Radio (@hitsradiouk) December 6, 2019