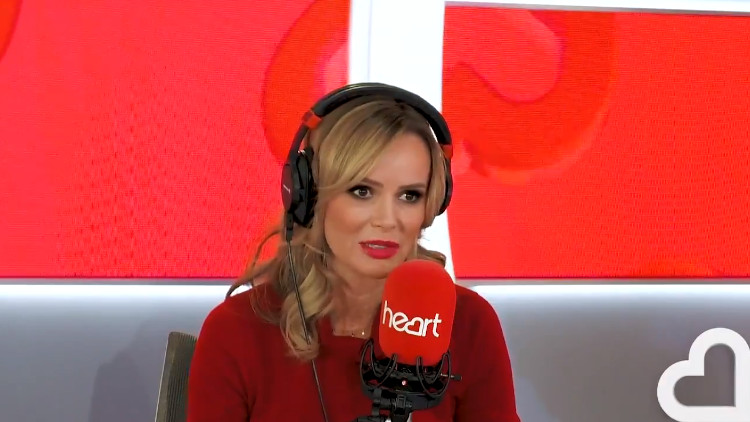 Amanda Holden was back on Heart Breakfast with Jamie Theakston this morning after breaking her leg in two places while on holiday in Cyprus.
The 48 year old presenter showed how she is able to get around in a video posted on the station's social media pages. It shows her using a special knee scooter to navigate around the office.
Because she's worth it… ?‍♀️?‍♀️?‍♀️?‍♀️ @AmandaHolden is back! ?

?Listen Live – https://t.co/eMuzMz9v3Y pic.twitter.com/00wHEHhjty

— Heart (@thisisheart) October 28, 2019
During the show, Amanda went into more detail about how the accident had happened. She explained that she was on an inflatable assault course in the sea like Wipeout which her youngest daughter Hollie wanted to on.
Amanda said: "Daddy, obviously if you've seen my husband's hair, it's fabulous, he did not want to get his hair wet so he was on the sun lounger and Mummy said 'do you know what, I won't read my book and have an Aperol Spritz like normal, I'll try and be a good mother'.
"So I went on this assault course and I went round and round loads of times on my hands and knees like the geriatric I am.
"There were these kids who were bombing it round and in the end they bashed in to Hollie and I kind of said 'excuse me', I was looking round for their mum and dad going come on you can't do that on this."
Unfortunately, Hollie was winded when she was bumped into. Amanda said: "She was upset and then I raised my voice to these little gits, am I allowed to say that? Sorry, apologies.
"And so she swam off and I was like 'oh no I'm going to have to go after her' And there were three stepping stones that I had previously crawled over. So I ran them really quick, made it and then when I got to the inflatable platform – obviously I'm in the sea, it was soaking wet, and I fell and I twisted my leg back on itself and I fell back in to the sea."
She's never broken a bone before, but knew that this time she had. "I felt sick," Amanda admitted, adding: "So I swam back one legged, swearing under my breath, obviously coz there were children present, trying to wave at Chris who was soaking up the sun!"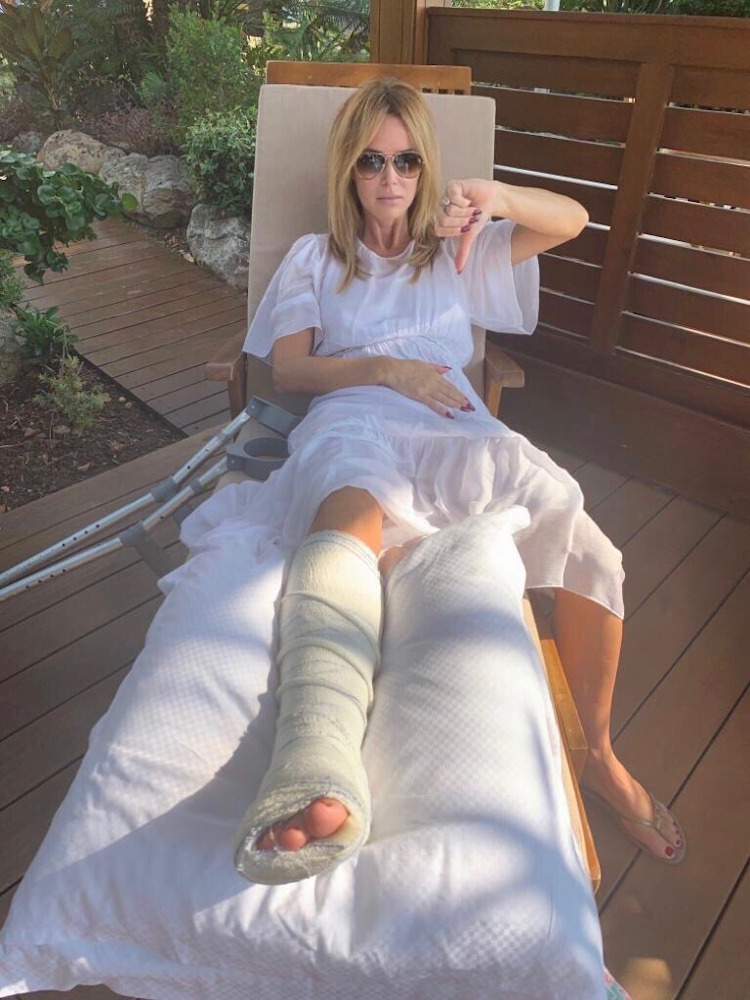 The accident resulted in an emergency operation to fit a metal plate in the broken leg while under general anaesthetic and a cast which Amanda can lift her leg out of so the dressing can be changed. She told Jamie that she's in full glam and a lash, but feels a bit like a one legged dog riding the special scooter.
Not for the faint-hearted! @AmandaHolden relives the moment she twisted her leg back on itself and broke it on holiday! ????

?Listen Live – https://t.co/eMuzMz9v3Y pic.twitter.com/ohj3uorNu2

— Heart (@thisisheart) October 28, 2019