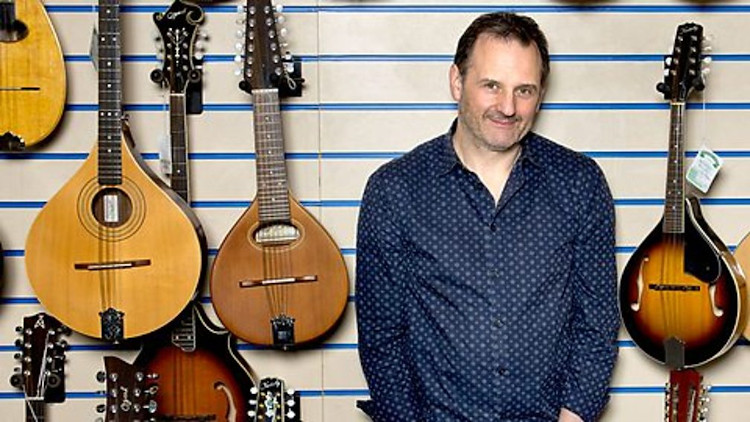 Source:BBC
Mark Radcliffe has been talking about his new book Crossroads and how it ties in with what he feels has been a crossroads year in his life.
In an interview with The Bolton News, Mark, who grew up in Bolton, tells the newspaper he feels that 2019 is a crossroads year for him as he turned 60, was diagnosed with mouth and throat cancer, plus he'd recently lost his dad.
Mark explained: "I went on this trip to celebrate my 60th with two old mates to Memphis and Nashville and we found ourselves at the Mississippi crossroads where the bluesman Robert Johnson was supposed to have met the devil and in return for surrendering his soul he would get some great tunes so the crossroads became a motif that stayed in my mind."
It got him thinking about musicians who had found themselves at a time when everything changed for them. His book Crossroads was the result, it looks at 25 songs he feels have marked a pivotal moment in music history.
Writing the book was difficult at times when he was recovering from his cancer treatment, which made him feel very weak.
"I couldn't concentrate enough to read let alone write," Mark says, adding: "but when I read it back, I was really relieved that it wasn't at all depressing.
"I think in retrospect doing the writing was a kind of catharsis because I couldn't go out or do my shows, but I had this thing I could finish that suggested a brighter future."
The thousands of goodwill messages he received after announcing his illness during one of his Radio 2 Folk Shows overwhelmed Mark, he says: "I didn't really want to draw attention to myself but when it became clear I was going to be off for a few months I thought it was only fair to the people who have listened to me for a very long time to be honest with them."
The newspaper mentions that in his book, Mark talks about his days working at the Bolton Evening News, where his dad was a journalist. He thinks that's probably how he got a job there.
Mark says: "I will always feel an emotional tie to Bolton. It's very close to my heart."
Crossroads by Mark Radcliffe is published by Canongate and available in most bookshops.