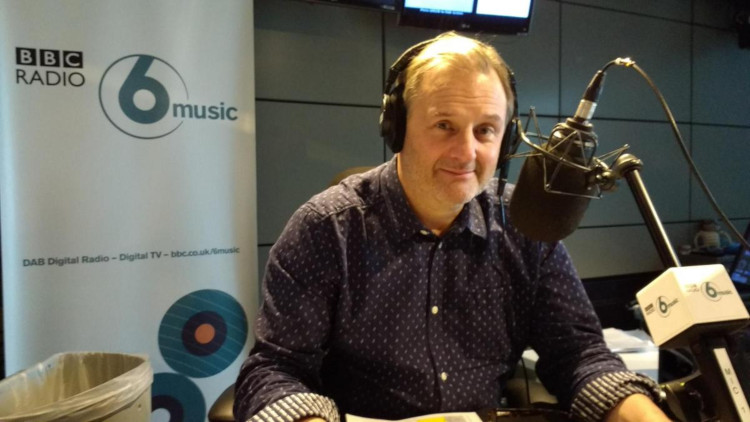 Mark Radcliffe decided to shave off his beard last year and it revealed a lump on his neck which turned out to be cancerous.
Speaking to the Daily Mirror he said: "I'd had a beard for a while and thought, 'Oh it's too hipster, everyone has a beard now. I'll go clean shaven' and as I took it off I noticed something on my neck. I thought it was probably a swollen lymph gland but when we got home I went to my GP, who sent me for an ultrasound.
"One thing led to another and I found myself seeing a specialist for a biopsy and being told I had a cancerous growth in my neck."
A full body MRI scan at the Christie Hospital in Manchester thankfully showed the cancer hadn't spread to other parts of his body. Despite this, his surgeon told him that he was lucky he'd seen a doctor quickly otherwise he probably would have had only months to live.
An intensive six-week course of radiotherapy and two rounds of chemotherapy followed Mark's surgery, but it was after the treatment finished in December, he says that he felt emotionally unstable.
"It coincided with Christmas being over and January is a cold, dark, miserable time of year anyway, so for me that was the toughest part," he says, adding: "I dropped into Maggie's Centre at The Christie and when I sat down the counsellor said, 'So how are you doing?' and I just burst into tears, which is unlike me."
Mark decided that the best thing to do was to go back to being on the radio.
"I started recording the Radio 2 Folk Show again in January because that isn't very strenuous, then I went back live, presenting the 6Music weekend breakfast show with Stuart Maconie, in mid-February.
"I've done so much radio that I almost feel my heart rate drop when a show starts, but the week before I started back, I began to worry whether I would have the speed of thought to hold up my end of the conversation. Thankfully that feeling vanished within minutes."
He was told in mid-March that the cancer is in remission. Because he benefited from an early diagnosis, Mark is now supporting North West Cancer Research's head and neck cancer campaign #SpeakOut which is aiming to raise awareness among men, who are three times more likely to be diagnosed with the cancer but often ignore early signs.