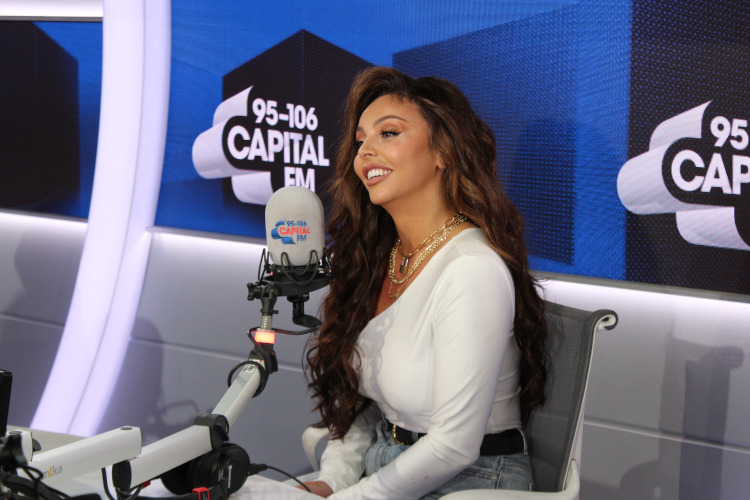 After the sneak-peak a couple of days ago of the interview Jesy Nelson recorded for Capital Breakfast, it was aired in full this morning (Thursday) where she revealed how being trolled started and how it made her feel isolated.
She explained that when Little Mix started, they were all given mobile phones and told they should all be on Twitter, so that the band and the girls individually would get known.
"I just remember we did the first live show," Jesy recalled, adding: "I remember being in the house at the time and everyone was gathering around watching their performances back online, and someone was like 'oh look, you can read what people are saying about your performance.'
"When we went back onto the comments, every single comment was about the way I looked. Nothing was about us as a group or our singing. It was literally like 'Jesy is repulsive,' 'Jesy looks deformed, she looks absolutely disgusting, I don't want to look at that girl anymore.'
"I just remember at that time feeling like I don't know what I've done wrong, because I'd never had a problem with the way I looked before social media."
This was the point when things changed for Jesy, but not in a good way. She began to lose her confidence as a person, she didn't want to go out, she missed work and shows.
Seeing nasty comments on social media from grown women and grown men, women with children, mums and dads affected her mentally, she says that it made her think, if they're saying it, it must be true.
This made Jesy feel isolated and vulnerable because, at the time, she felt like she was getting the worst of it and that made it difficult for her to talk to anyone about it.
"When no one else is experiencing what you're experiencing," she explained, "it's so hard to talk to someone about it and them understand.
"I didn't help myself because I didn't want to talk about it because I thought 'if I keep talking about this' – I mean, at that time, we were on telly every Saturday night and when we did interviews that was all everyone wanted to talk about, and I couldn't because I thought if I keep talking about this, this is never going to go away. I'm always going to be called 'the fat one', 'the ugly one'."
There were times when on stage she'd see people pointing at her and whispering and she assumed they were saying horrible things about her, which led to her suffering anxiety and panic attacks. This is when she nearly left the band, but the girls persuaded her not to.
Jesy doesn't believe she'll ever be the same as she was before X Factor because she's having to deal with a lot mentally, although she is gradually overcoming it. She's made a documentary for BBC Three called Odd One Out which, she says, will hopefully show anyone suffering mental illness or depression that, although it might not seem like it, there is a light at the end of the tunnel.
We couldn't be more proud of @LittleMix's Jesy Nelson for making her documentary, #OddOneOut. ❤️ pic.twitter.com/TY6kbLSRaX

— Capital (@CapitalOfficial) September 12, 2019
Jesy Nelson tried to reach out to the trolls for her documentary, but you won't see them make an appearance tonight. pic.twitter.com/gTpaUBgwj7

— Capital (@CapitalOfficial) September 12, 2019
Tune in to Capital Breakfast with Roman Kemp, weekdays from 06:00 – 10:00.