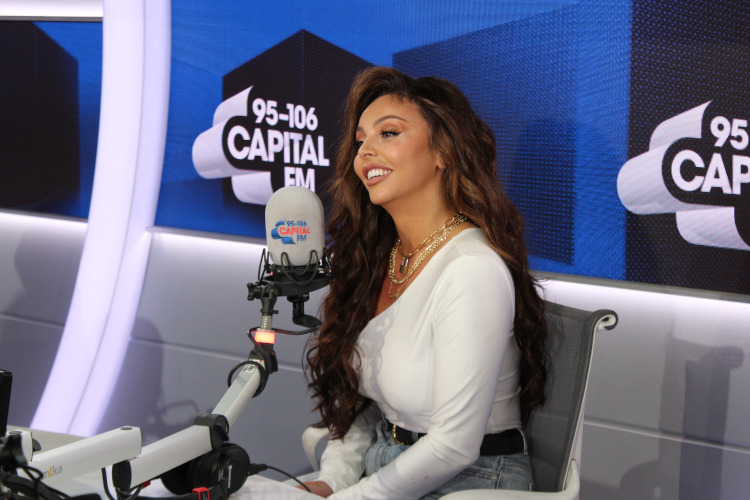 Jesy Nelson has admitted in an interview with Roman Kemp from Capital Breakfast to be aired this Thursday (12 September) that she nearly left Little Mix following the abuse she suffered on social media.
In a clip released ahead of the broadcast, Jesy told Roman: "I used to see boys or girls mucking around with their mates, having a joke about me and I don't even think that they'd think I see that.
"But yeah it had an effect on everything – I didn't want to go out with my friends, I genuinely didn't want to go to work.
"I didn't want to perform on stage anymore because I just mentally used to think that when I'd be on stage, if I'd see people in the crowd pointing at me or whispering, I'd think they were saying horrible things about me. And I got anxiety, panic attacks."
After admitting that she nearly left the band, Roman asked: "There must have been a few times where that girls had stopped you from leaving the band?"
Jesy answered: "Yeah but for them it was hard as well. It must have been such a crap time for them as well because at the same time they're like living their dream and so to have someone in the band who was constantly down and depressed all the time – you don't want that when you're like living your best life and it was hard for them to be happy but then console me at the same time."
She also says that she didn't want to be resented by the other band members but added: "At times I was so jealous of them. I was just so envious of how happy they were and I was like I just want to know what it feels like to be happy and feel like that but I couldn't, I couldn't make myself happy."
You can hear the full interview on Capital Breakfast with Roman Kemp this Thursday.
.@LittleMix's Jesy Nelson has spoken out about the abuse she received online; "I just wanted to know what it feels like to be happy". pic.twitter.com/u3gwuP7ORL

— Capital (@CapitalOfficial) September 9, 2019