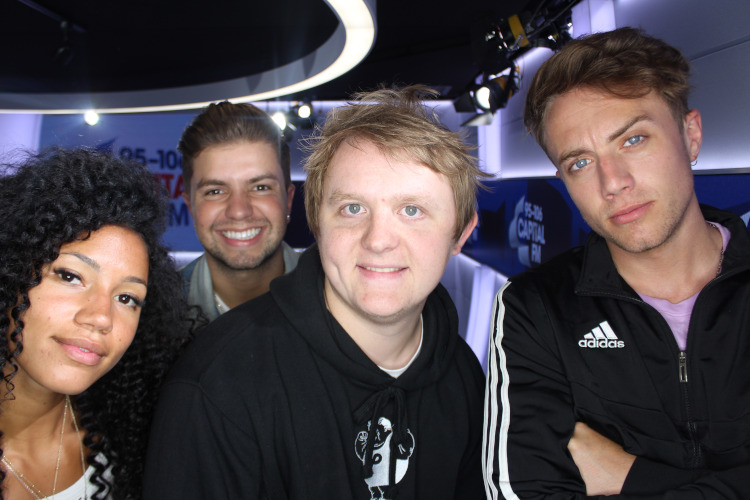 Lewis Capaldi was asked about his feud with Noel Gallagher by Roman Kemp this morning when he was a guest on Capital Breakfast.
"I wouldn't call it a feud," Capaldi said, adding, "I'd call it a lovers' tiff."
He'd been involved in a public spat with Gallagher recently, who'd claimed he didn't know who the Scottish singer was when talking about the state of modern music, also comparing him to Star Wars character Chewbacca.
Roman referred to it as 'the biggest beef since Taylor Swift and Kanye West' to which Lewis replied: "Well there you go, I mean, I don't know who wants to see beef between me and Noel Gallagher but yeah, he said some unfavourable things, did Noel, and I responded by getting my haircut like his brother and dressing up like his brother and wearing a shirt with his face on it with a love heart on it. It was a whole thing, I tell you something, the beef was raw, it was some raw beef."
The pair have met up since the fallout and Lewis said Noel now loves him. Roman asked what the conversation was like when they met.
"It was a big hug," Lewis said, and Roman wanted to know how much Noel loved the hug.
"He was into it!" Lewis answered and continued, "He loved… this is the thing right, he bloody… he loves me.
"I'm trying to work out if I can send him a plaque for the album. It would be tremendous. But no, he's a lovely man, there was no animosity.
"I mean, I've got new t-shirt ideas for Chewis Capaldi for him calling me Chewbacca. This is totally fine, do you know what I mean? And his new EP 'Black Star Dancing' is available to stream and download right now!"
Lewis also admitted to something else during this morning's discussion – that he hasn't washed his hair for seven months, as he reveals in the video below:
TIL that @LewisCapaldi doesn't wash his hair.

Today's a weird day. pic.twitter.com/XnPnNzEGOB

— Capital (@CapitalOfficial) August 1, 2019
Tune into the all new nationwide Capital Breakfast with Roman Kemp, weekdays from 6am – 10am