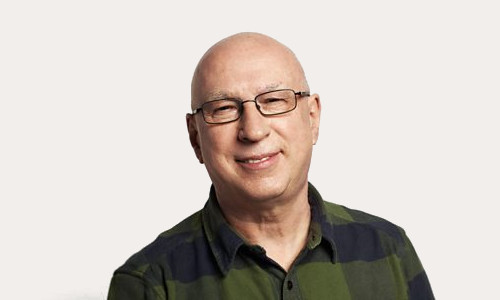 As Ken Bruce takes his show on the road from today, to play PopMaster in the workplaces he's broadcasting from, he's joked in an interview with the Daily Star's columnist Mike Ward that perhaps he should stand as PM.
The comment was made during The Mike Ward Interview for the newspaper after Mike suggested Ken has a big influence as he commands such a large audience of 8.8 million listeners on his BBC Radio 2 show.
Talking about the popularity of PopMaster, Ken says: "We get factories doing it, offices, university departments, hospital theatres, you name it.
"Even politicians. People in the higher echelons of society particularly like proving they know the things everyone else does. It makes them look good."
The first of this week's live workplace broadcasts is from Lisburn in Northern Island, where Ken is stopping off at bakery ingredients and food supply wholesaler Andrew Ingredients.
Ken will be surprising the teams this week with some special guests and performers. Today, Scouting For Girls will be playing some live music.
Mike mentions to Ken that even his dentist has the show playing in the surgery, to which Ken responded: "Ah, yes, dentists often use my voice as some kind of suppressant. It's cheaper than using analgesia!"
Ken's style is part of his appeal, but with social media now a part of people's lives, he doesn't always escape the wrath of listeners. He tells Mike: "Some people are specialists in taking offence now.
"As soon as you say something, someone gets offended. But if a complaint does come in, I just have to ask myself if I think it's justified. Usually I decide, no, it's not – then carry on doing what I was doing!"
Regarding celebrities being on the radio in favour of radio broadcasters, he tells the newspaper: "I do agree it's unfair that somebody who's never done radio can come in and earn a million pounds, while someone who's done it all their life is on £20,000 at a local station.
"But then, you know, life really isn't fair."
Ken thinks that experience is important and he should know, having been on air for 42 years and 27 years in his current slot, he says: "Well, you do need to avoid complacency. But the great thing about experience is nothing scares you. You'll find a way out of anything that happens."
Today's show is live from a bakery and @realkenbruce couldn't be happier!

The lovely folk at Andrew Ingredients have made us feel ever so welcome for stop one on the #PopMaster tour. Listen as we meet the crew, enjoy live music from @scouting4girls, and welcome a surprise guest! pic.twitter.com/2KO7d5bdWw

— BBC Radio 2 (@BBCRadio2) July 29, 2019