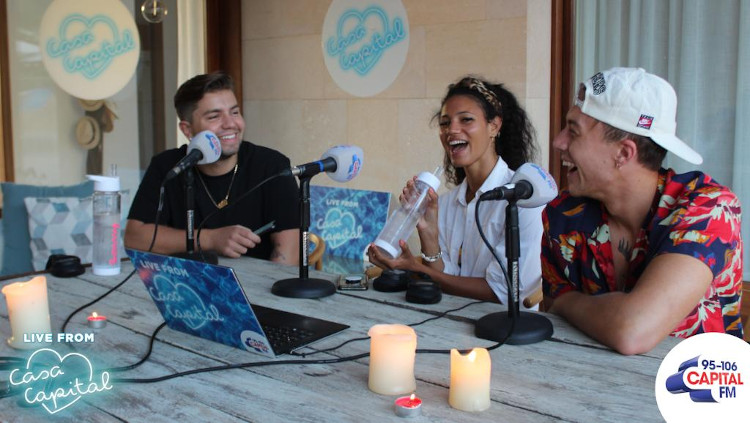 Capital Breakfast's Roman Kemp, Vick Hope and Sonny Jay were live from the Casa Amor villa this morning and joined by reigning Love Island queen Dani Dyer who predicted this year's winner.
Dani will be on the Island to hand over the crown when the winner is announced on Monday evening and Sonny Jay asked Dani who she thinks will win.
There was no hesitation as Dani answered: "Genuinely think it's going to be Ovie. Everyone loves Ovie he's the most normal person in there, so I think he deserves to win. I think he deserves the crown."
Ovie is a professional basketball player who plays for the UK. Speaking about how confident he was about going into the villa he told The Radio Times he thought he brought enough to the table, he said: "I feel like I'm an 8 but an international 8, some people call themselves a 10 but you can be a 10 in one place and go to the opposite side of the world and be a 4.
"Wherever I go around the world, I think I can be an 8. My best feature is my personality, I am just a vibe and people like being around my energy."
Apart from who wins this year, Vick Hope asked Dani: "Now you know how hard it is once you come out of the Villa Dani, do you reckon that these couples are going to last on the outside?"
"No definitely not," Dani replied laughing, adding: "No listen, they'll have their bit of fun and they'll come out and they'll just realise that they're not meant to be."
Capital is taking over Casa Amor tomorrow, broadcasting live from the other Love Island villa ahead of the show's live final.