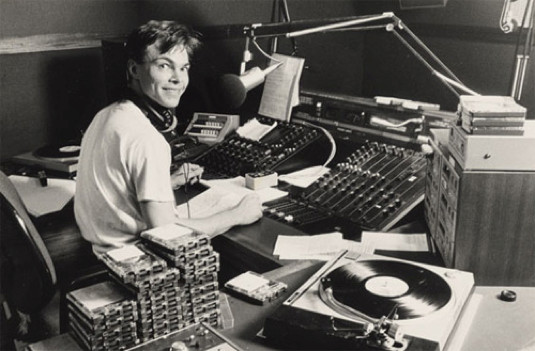 The last of Pete Tong's House Nation is on BBC Radio 2 this Saturday evening (22 June), but if you've missed the series, all episodes will be available to hear on BBC Sounds.
It's a journey through Pete's record box, looking at the history of House, and how it has developed from the clubs of New York City to the Balearic Islands. There are stories of legendary club nights and all the essential tracks from some of the genre's most influential artists and producers included in the programmes.
Pete traces the history of the music he loves from his days in the Kent Soul Mafia to the white island of Ibiza and beyond.
He plays jazz-flavoured sounds that filled the disco clubs in New York, the new wave synths and drum machines of the eighties, the revolutionary underground tracks from Chicago and Detroit and the chilled Balearic influences of the 90's.
Dance music changed the face of club and youth culture in the UK and worldwide with Pete Tong being a major part of it. His radio career includes Kent's Invicta Radio, followed by Capital Radio and BBC Radio 1, where he hosted the now legendary The Essential Mix.
Pete was awarded an MBE in 2014 for services to Broadcasting and Music.
Speaking about the series before it went live, Pete said: "I'm looking forward to presenting this new four-part series, House Nation, which gives me an opportunity to take a deeper dive into the evolution of dance and electronic music and culture over the past 30 years and hear some insightful and often emotive stories from the artist and DJs who made and played them."
House music has been on an incredible journey and @petetong has been there every step of the way 🎶

This four-part series opens Pete's record box to show us all his favourite tracks and how house music has paved the way of the UK club culture ✨ pic.twitter.com/nGiiyfoMeR

— BBC Radio 2 (@BBCRadio2) June 13, 2019
Pete Tong's House Nation, produced by indie programme makers Folded Wing, aired its first episode on 1 June and runs until this Saturday, 22 June. It will be available to listen back to on BBC Sounds or via the BBC Radio 2 website.