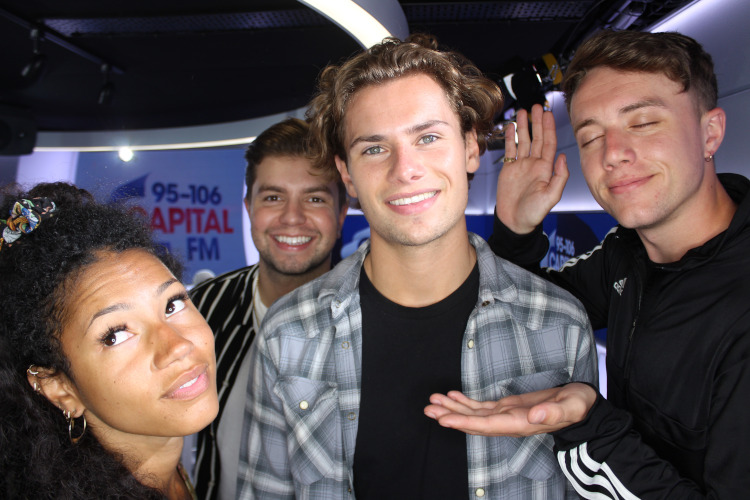 Probably not the first thing you want to hear when you wake up, but Joe Garrett revealed to Roman, Vick and Sonny on Capital Breakfast this morning that fellow Islander, Anton asked him to shave his bum at least three times.
Roman was asking whether it's true that Anton gets his mum to shave his bum for him which he revealed when he went into the villa.
Joe answered: "Oh yeah, no, it's real. I mean, I was coupled up with him for, like, five days and he must have asked me at least three times.
"Yeah, and I said there's no way mate. I was trying to get everyone else to do it. I was like, just because I'm coupled up with you mate, I don't have to do this!"
Sonny asked if someone in the villa would do it for him?
Joe replied: "Oh yeah, some people will help him out in there."
He was asked how he'd feel if Lucie recouples, to which he answered: "Erm, I've literally got no idea. Obviously the main goal is to recouple to stay in so if that's the case, well yeah obviously to stay in, for longevity."
Just think, Joe, if Lucie does re-couple in #LoveIsland, she could just win you £50k. Swings and roundabouts. 🤷‍♂️ pic.twitter.com/PmqzLocPx4

— Capital (@CapitalOfficial) June 24, 2019
Responding to criticism over how he treated Lucie, Joe said: "Obviously it was a hard one because I literally had no idea.
"To come out and hear about the press and stuff, I had no idea, so it wasn't easy and to have thought that I'd been perceived in that way was just gutting.
It's a reality show, you're only seeing certain parts so…"
A recording from the queen of Love Island, Dani Dyer was played, she wanted to know: "If the shoe was on the other foot, would you have walked if Lucie left?"
Joe said he would, replying: "Um, yeah, like for me I kind of went on there to find love so… I felt I found that, so then for me there would have been no reason to stay but again we all apply for experience and she's just gonna have the best time."
Move over, Piers Morgan. The most gruelling interview comes in the form of #LoveIsland's Joe Garratt vs. @Dani_MasDyer. 😵 pic.twitter.com/uaVbpALesP

— Capital (@CapitalOfficial) June 24, 2019
He also revealed that he and Lucie are planning a trip to the Maldives and that he's spoken to her family on the phone and they are, "the nicest people."
Tune into Capital Breakfast, week days from 6am – 10am.