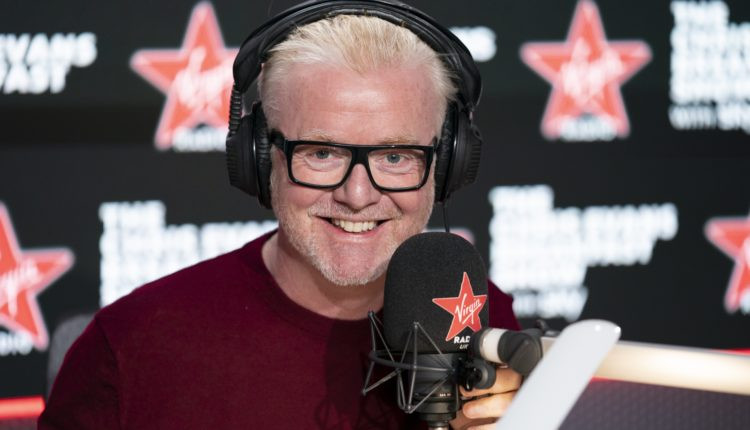 According to the latest audience figures, the arrival of Chris Evans from Radio 2 to Virgin Radio has almost trebled the station's audience.
Chris' breakfast show – which can also be heard on Virgin Radio Anthems and Virgin Radio Chilled – has an audience of 1.048m. That's bigger than the 928,000 that Chris Moyles has taken 3 years to build up on Radio X breakfast in the same timeslot.
The latest figures from the industry's body Rajar show that Virgin Radio now has a weekly audience of 1.3m compared to 427,000 for the same period last year.
Chris Evans says: "Last year, I said I wanted a new mountain to climb. And the view from the top of the News Tower isn't half bad. But really this is just base camp. I'm back in my spiritual home and loving every minute of it."
If Chris' old Radio 2 listeners followed him to Virgin, then the BBC's flagship radio breakfast show has attracted a new audience after he left, because Zoe Ball's listeners are fairly constant since her arrival on the show, at 9.047m – down by just 18,000 from Evans' last three months at the helm.
BBC Radio 2 remains the UK's biggest radio station with a weekly audience of 15.356m – up 3% from last quarter, but down 57,000 from a year ago.
BBC Radio 1 is down slightly compared with both a year ago and the last quarter, with an audience of 9.303m – though this rises to 10.18m when you include children aged 10 to 14.
The station says it's the number one station in the country for 10 to 29 year olds and that Greg James' breakfast show has seen a 9% increase in under 30s. It also says a third of all 15-24 year olds in the UK tune in to Radio 1 at some point each week. Greg's breakfast show reaches just over 5m listeners aged over 15.
6 Music remains the biggest digital-only station with 2.515m listeners a week. There's a record for 6 Music breakfast, with 1.28m a week tuning in to Lauren Laverne's new programme in the last three months. Weekend breakfast is up too following the arrival of Radcliffe and Maconie to the slot – they debut on the show with 761,000.
The BBC's star performer is Radio 4 Extra – up 7.5% to 2.238m. A decent quarterly rise, although it's slightly down on a year ago.
Elsewhere, Global Radio claims the Top 4 commercial radio brands in the UK – with Heart (9.655m), Capital (8.172m), Smooth (5.704m) and Classic (5.288m) all ahead of Kiss (5.215m), Magic (4.108m) and talkSPORT (3.3m).