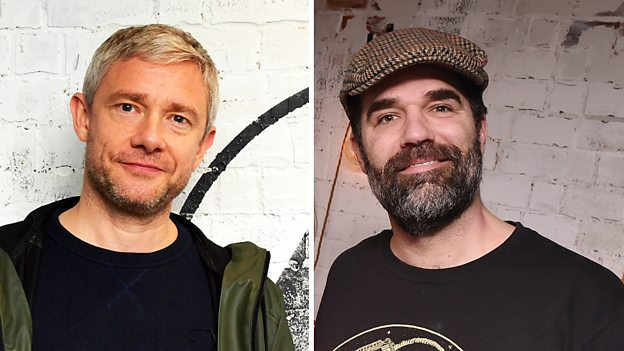 Source:BBC
Rob Delaney and Martin Freeman are joining BBC Radio 6 Music to host their own shows sitting in for Guy Garvey while he's taking time off working on his next album.
Cillian Murphy has been covering the Sunday afternoon show since March, but his run comes to an end on 2 June.
Rob Delaney says: "I'm thrilled to be presenting on BBC Radio 6 Music. Whether you listen to music while you make dinner, widgets or perhaps even love, I hope you'll do so to my powerful rhythms."
Cillian Murphy says: "Thanks so much to everyone at 6 Music, all the listeners, and especially Guy Garvey, for giving me the chance to play some music on the best radio station in the world. I had a splendid time. Looking forward to tuning in to the brilliant Rob Delaney."
Paul Rodgers, Head of 6 Music thanked Cillian Murphy saying that he's done a great job sitting in for Guy Garvey and that he's delighted Rob Delaney and Martin Freeman are joining 6 Music.
Rob Delaney will present the show from 9 June – 7 July, then Martin Freeman will take over from 14 July – 4 August.
It will be American comedian, writer and actor Rob's debut on the station, but Freeman presented two specials last year – Paul Weller At 60 and 6 Music Celebrates The White Album.
6 Music is no stranger to having guest presenters such as Neneh Cherry, Courtney Barnett, First Aid Kit, Patti Smith, Spike Lee, Russell Crowe, Roisin Murphy, Norman Jay, Sam Mendes, Skinny Pelembe, Michael Kiwanuka and Daman Albarn, who have all presented for the station in the past.