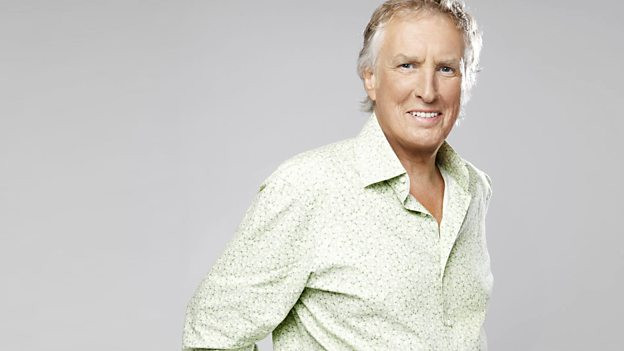 BBC Radio 2 has presented highlights of what's happening on the station this coming spring, including more rock.
The Rock Show with Johnnie Walker is to be extended from a series to an all year-round programme. Johnnie's show will be on Saturday nights from 8-9pm throughout the year.
Friday Night Is Music Night specials this spring will include a unique performance by Michael Bolton at the London Palladium. It will be broadcast on 22 March and will feature Michael singing new versions of classics and will be backed by the BBC Concert Orchestra.
On 29 March, also for Friday Night is Music Night, American actor, producer, singer, songwriter and Broadway star Tony Vincent will celebrate the music of David Bowie. Together with the BBC Concert Orchestra and full rock band under conductor Brent Havens, he'll perform favourites from Bowie's huge catalogue of hits, including Life On Mars, Let's Dance and Heroes.
Radio 2 will visit Cheltenham for the annual Jazz Festival and John Sessions is to present Friday Night is Music Night: The Song Of Soho – a celebration of London's Soho – on 3 May.
The programme will feature guest singers Georgie Fame, who sang the number one hits Yeh Yeh, Get Away and The Ballad Of Bonnie And Clyde in the 1960s; Strictly Come Dancing vocalist Tommy Blaize; and current lead singer of Incognito, Vanessa Haynes. All singers will be accompanied by Guy Barker and the BBC Concert Orchestra.
Jo Whiley will also broadcast from Cheltenham Jazz Festival on 2 May. For one night only she will swap slots with Bob Harris.
The Country Show with Bob Harris will be broadcast from 7-8pm that night and Jo will be live from Cheltenham between 8-10pm. Her show will feature a live concert from James Morrison from 8.30pm.
On Friday 17 May (9.30am-12pm) Ken Bruce will broadcast live from Tel Aviv, as acts prepare to take part in the 64th Eurovision Song Contest.
Ken will speak to Michael Rice – the UK's entry to this year's competition with his song Bigger Than Us and, alongside broadcaster, journalist and self-confessed Eurovision fan Paddy O'Connell, will discuss some of the songs that are tipped to score big points in the final.
On Saturday 18 May from 8pm, Ken will once again bring listeners every country's live performance from the Eurovision Final as he broadcasts from Expo, Tel Aviv. Paddy will join Ken to share the latest news from backstage and his predictions for the big winners of the night.
Graham Norton will host his Saturday show live in Tel Aviv on 18 May (10am-1pm) with UK entrant Michael Rice. Plus, he'll chat to his guests back in London, and there'll be Grill Graham with Maria McErlane.
In June, Pete Tong will explore his personal love of house music through a four-part series Pete Tong's House Nation. He'll be taking listeners back to their clubbing days of the 1980s and 90s with the iconic tracks that kept them on the dance floor. He'll also hear from the DJs, producers and writers who helped spawn a new culture and wave of music.
Radio 2 will visit Broadway in June, as Elaine Paige presents highlights of the 2019 Tony Awards, which take place at New York's Radio City Music Hall.
She'll play a whole range of show tunes from the featured musicals never before heard on Elaine Paige On Sunday. Plus, listeners will hear reactions from the winners and their thoughts on being part of triumphant, popular shows. Elaine will also have special interviews with the cast and creatives of the nominated productions.
On Friday 14 June, the six winners of BBC Radio 2's 500 Words will be announced at the live final at Windsor Castle, where their stories will be read out on-air.
There will be three winners announced – Bronze, Silver and Gold – in two different age categories (5-9 and 10-13 years). The Gold winners will receive Virgin Radio's Chris Evans' height in books and will be invited to visit a CBBC production, and each of their schools will be sent 500 books for their library. The Silver winners receive HRH The Duchess of Cornwall's height in books, and the Bronze winners receive their own height in books.