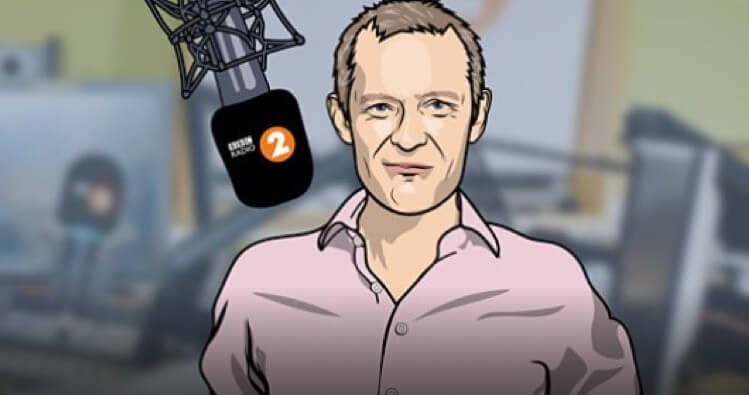 Well nearly, but not quite. It sounds remarkably like him, but it's actually impressionist Lewis MacLeod, who returns to BBC Radio 2 for a Christmas special, Jeremy Vine: Agony Uncle.
Picture the scene, it's the night before Christmas and all through the house, celebrities are stirring – and they need Jeremy's help like never before. While everyone is getting ready for their Christmas, Jeremy, aka Lewis, will be on-air ready to give advice to showbiz types or world leaders who call in.
It could be anyone from President Putin and Jacob Rees-Mogg to Her Majesty the Queen, via Zoe Ball, Sara Cox, Kanye West and many more, including some famous names that may well be playing themselves. Listeners will be able to hear what's going on in the Radio 2 studio while the records are playing.
Of course, it's all in the name of comedy. Jeremy Vine: Agony Uncle was part of a Radio 2 comedy showcase earlier this year where Jeremy, played by Lewis Macleod, is the go-to guy for celebrities and their everyday problems.
Expect plenty of festive fun in the Christmas edition of Jeremy Vine: Agony Uncle, with the voice of Lewis MacLeod and also starring Jess Robinson, Terry Mynott and Jon Holmes. Hear it Christmas Eve, Monday 24 December, 9pm-10pm on BBC Radio 2.
My new job:pic.twitter.com/aKV0BYGInn

— Jeremy Vine (@theJeremyVine) December 18, 2018