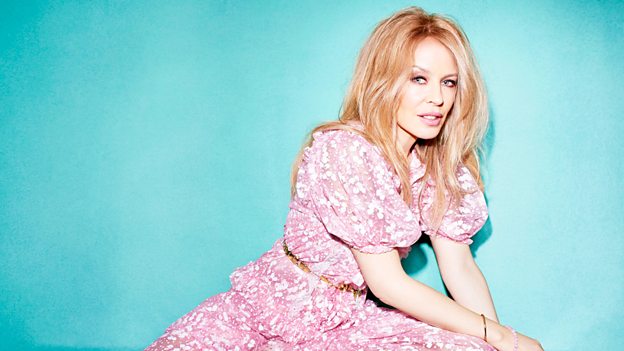 BBC Radio 2 has announced Kylie Minogue will headline the station's annual live music gig, Live in Hyde Park, later this year.
She'll join Carrie Underwood, All Saints, Rita Ora, Lenny Kravitz, The Band of Love and Manic Street Preachers and many more at the eight and a half hour event on September 9th.
If you can't make it, or don't want to grab a ticket, the entire event will be live on the radio and BBC Red Button (plus online) where you might get a better view anyway.
Tickets for the event go on sale at 9am on Friday 15th June and will be available here.
Kylie has had a number one album in four decades – a reminder of the unrivalled career she has had thus far. With 34 UK top 10 singles, including seven UK number ones, the Grammy Award-winning Kylie has sold over 80 million units worldwide. 'Golden' was released earlier this year and debuted at number one in the UK Albums Chart. It is her sixth number one album to date and spawned the singles 'Stop Me From Falling' and 'Dancing'.
✨ 34 UK top 10 singles. Over 80 million songs sold around the world. The Princess of Pop. ✨
Your Radio 2 Live in Hyde Park 2018 headliner is @KylieMinogue! ?
Tickets go on sale this morning at 9am ? https://t.co/kRhEgtZcm7 pic.twitter.com/ClUBDbwRnJ

— BBC Radio 2 (@BBCRadio2) June 15, 2018
Seven-time Grammy Award winner Carrie Underwood emerged from the promise of her 2005 American Idol win to become a true multi-format, multi-media superstar, spanning achievements in music, television, and film. She has amassed over 100 major honours, sold 64 million records globally and recorded 26 number one singles, 13 of which she has co-written. Her catalogue of songs have been streamed more than 2.6 billion times worldwide. Her new album, 'Cry Pretty', which she has co-produced, will be released later this year.
All Saints have to date sold over 12 million records, had five number one singles, three hit albums and two BRIT awards. After a 10 year hiatus, All Saints returned in 2016 with the hugely successful and critically acclaimed album 'Red Flag', which reached number three in the Official UK Albums Chart. They release their new album 'Testament' this year.
British pop superstar, Rita Ora is one of the most successful UK pop acts of the last decade. She has sold a staggering seven million singles to date and has 12 UK top ten tracks and a number one platinum-selling debut album under her belt. Her return to music last year culminated in one billion streams and views worldwide and four globe-spanning smash hit singles.
Regarded as one of the preeminent rock musicians of our time, Lenny Kravitz's music has transcended genre, style, race and class over the course of his 30-year musical career after bursting onto the global music scene with 'Let Love Rule' in 1989. Revelling in the soul, rock and funk influences of the '60s and '70s, this writer, producer and multi-instrumentalist has won four consecutive Grammy Awards, as well as set a record for the most wins in the 'Best Male Rock Vocal Performance' category. His ten studio albums have sold 40 million copies worldwide. Lenny will release his new album 'Raise Vibration' later this year.
Multi-instrumentalist, engineer and producer Mark Tucker brings together Jim Causley, Alice Jones, Greg Russell, Hannah Martin and Philip Henry, acclaimed new artists and respected veterans to make up The Band of Love. The Band of Love's repertoire fuses the crème de la crème of classic disco with British folk music, proving that disco and folk are not the oil and water of music, never to be mixed, but kindred spirits in contrasting threads sharing the same family tree of struggle, assertion, joy, sorrow and celebration. Guest musicians who appear on their album 'Folk Fever' include Mike McGoldrick, Phil Beer, Steve Knightley, Patsy Reid & Rune Cygan Barslund.
Manic Street Preachers are one of the biggest UK rock bands of their generation. Formed in Blackwood, South Wales in 1986 they have released 13 albums and sold over 12 million records and headlined festivals all over the world. Classics such as 'Motorcycle Emptiness', 'If You Tolerate This Your Children Will Be Next' and 'Design For Life' should be expected alongside new favourites from their latest album 'Resistance Is Futile' including 'International Blue' and 'Hold Me Like A Heaven'.
Kylie says: 'I'm absolutely thrilled to be headlining BBC Radio 2 Live in Hyde Park this year. I can't wait to get on that famous stage and celebrate a golden year with the audience.'
Carrie Underwood says: 'I can't wait to get back to the UK and to share new music. It is one of my favorite places to visit and the audiences have always been so wonderful.'
Melanie Blatt of All Saints says: 'We're so excited to be joining Radio 2 Live in Hyde Park. I've also got a pair of amazing wellies so come rain or shine we will be ready!'
Rita Ora says: 'I always love performing in my hometown of London so when Radio 2 asked me to perform at their Live in Hyde Park concert I had to make space in my touring schedule. I can't wait to perform at the festival, it will be a set that will get the whole audience singing and dancing.'
Lenny Kravitz says: 'My new album is called 'Raise Vibration' and I'm looking forward to playing in Hyde Park for you guys this September.'
Jim Causley of The Band of Love says: 'We were absolutely blown away when we got asked to play in Hyde Park for Radio 2 for our debut gig as 'The Band of Love'. I speak for all of us when I say we couldn't be more excited to play our new folk-disco ensemble to the Hyde Park crowd! I have a feeling this is going to be a festival we never forget!'
James Dean Bradfield of Manic Street Preachers says: 'We are coming to Hyde Park. We'll be playing on the Sunday. We're ready to punk it up, we've got our sun hats on, Nicky's going to wear a skirt and I'm going to be playing my white Les Paul.'
BBC Radio 2 Live in Hyde Park will be presented by Ken Bruce, Jo Whiley, Simon Mayo, Jeremy Vine, Sara Cox, Claudia Winkleman, Trevor Nelson, Gary Davies, Michael Ball, Kate Bottley, OJ Borg, Anneka Rice, Angela Scanlon, Bob Harris, Johnnie Walker, Ricky Wilson, and more.
Past performers have included include Take That, Shania Twain, Blondie, Elton John, Rod Stewart, Jeff Lynne's ELO, Sir Tom Jones, Bryan Adams, LeAnn Rimes and The Corrs.
Kylie will be the second female headliner at a BBC event at Hyde Park that weekend, as Gladys Knight will be topping the bill at BBC Proms in the Park on Saturday 8th September.