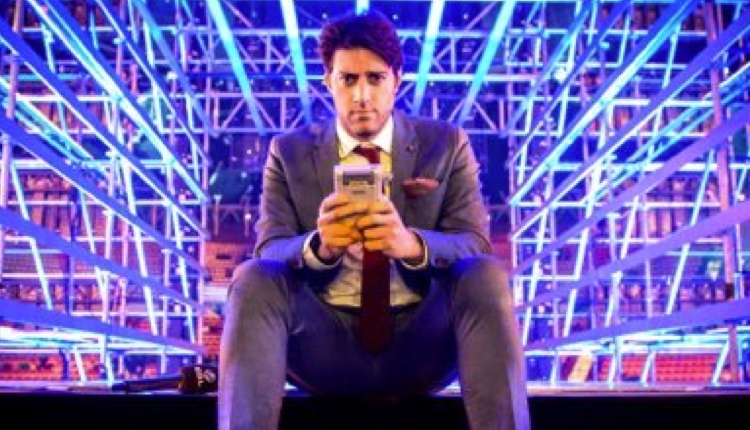 There was outrage when the BBC cut live overnight shows on Radio 2 last year – Alex Lester and Janice Long were the nighttime equivalents of Ken Bruce and Steve Wright – but now a new overnight show is back.
But Alex and Janice have found other work, mainly in local radio, so they are not returning to the graveyard shift anytime soon.
Instead, let us introduce you to the Borg. OJ Borg. He kicks off his new 5 night a week show as the clock ticks to Midnight on a Sunday, ready for the first show of the week, till 3am. He already hosts BBC Radio 5 Live's cycling show BeSpoke and used to record Radio 2's Playlist programme from 3am weekdays.
It's made in Salford and broadcast from MediaCityUK, and will no doubt keep the truckers and insomniacs entertained for as long as possible. One of his features is called "Wish You Were There," which is your chance to pick a song for a mythical holiday destination.
Sadly, the non-stop music starts again at 3am, but it's a starter for now to bring back live radio 24 hours a day to Europe's biggest radio station.
OJ says: "Over-excited to be starting on Radio 2 full time, as of all the jobs I've done in my ridiculously varied career, this radio station is the one that makes me feel like I'm broadcasting from my armchair at home. And getting to know the people who are up at that time at night is the main thrust of that excitement. Whether they are hard at work, indulging in some insomnia or tiptoeing in after a night out, it is going to be a riot."
And it's not only the overnight show which is new this week. Sara Cox is starting a new late show from 10pm till midnight, and Jo Whiley is joining Simon Mayo for a double-header drive/evening show between 5pm and 8pm. Tony Blackburn's Golden Hour will remain on a Friday from 7pm though.
Also, Gary Davies returns as a regular presenter to take over Sounds of the 80s from Sara.
Sara says: "I'm beyond excited to be hosting a brand new show for Radio 2. It'll be the best place for listeners to meet at the end of the day for a good chinwag and to have a laugh. Like any party, my favourite people will be swinging by to join in the fun in the studio but the listeners at home are the real guests of honour and I'll be playing them the most brilliant music and doing my best to entertain them."
Sara's new late show from 10pm till midnight means specialist music programmes will move to the 8pm slot instead. They are:
Mondays – Blues with Cerys Matthews
Tuesdays – Jazz with Jamie Cullum
Weds – Folk with Mark Radcliffe
Thursday – Country with Bob Harris