Take That's Howard admits to forgetting Never Forget!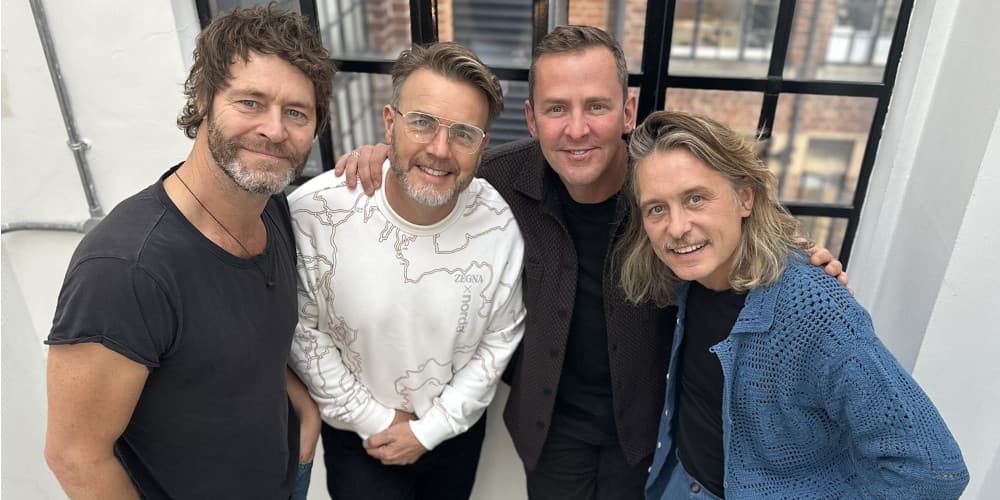 Photo: BBC
Take That were on the Scott Mills show earlier today, ahead of their Radio 2 In Concert performance later this month.
During the conversation, Scott asked if there are any of the old songs they sometimes forget?
"Oh god all the time," Howard replied, prompting Scott to ask which ones.
That's when Howard revealed a story about forgetting Never Forget! He recalled recording live on Top of the Pops when the song was out and accidentally doing the second verse in the first verse.
"The second verse is actually longer, so it was a massive problem," he explained. And since then, I've been writing some of the lyrics on me hand!"
Howard admitted that it's just one of those things that he has to do, and also, autocue is a very important tool for them – just in case!
"It's a safety net because, especially with the new album, when you are performing them again you don't want to mess up, you don't want to disappoint people, and we don't want to disappoint ourselves. It's being a pro," he added.
Take That perform for Radio 2 in Concert, broadcast on Thursday 23 November on Radio 2, BBC Sounds and BBC iPlayer.