Dolly Parton reveals her Dollyism on life on BBC Radio 2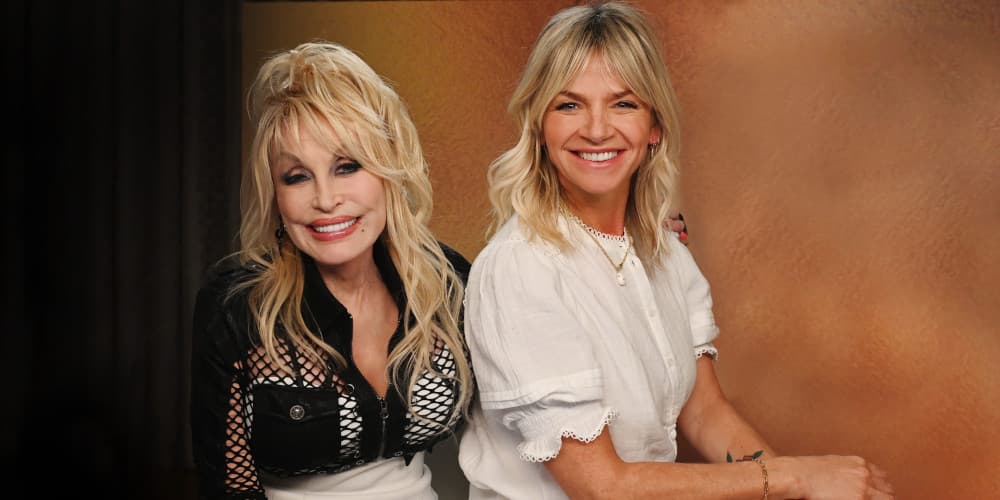 Photo: BBC
Dolly Parton was Zoe Ball's guest on her Radio 2 Breakfast Show earlier, where she shared her wisdom on life.
The country music superstar was on the show to talk about her new album but also reflected on her life and career.
"I broke boundaries just by being myself, I let a lot of, especially girls and young women, and people know that its ok to be yourself," Dolly told Zoe.
She said that a lot of the press and others at the top of the music industry told her that nobody would take her serious because of the way she looked.
"Well, this is how I like to look, this is who I feel I am, and I'm comfortable in how I look and if I feel good about how I look, no matter how bizarre it may seem to you – I'm gonna do my best work," Dolly told them.
Zoe asked how it feels to look back on the changes she's gone through in her life?
"I do get emotional when you talk about it […] Some of the things, you just get emotional just thinking, 'My God, did I really think I looked good in that? What was I thinking?' I laugh out loud sometimes," Dolly responded.
Sharing her thoughts on life and her mantra, Dolly told Zoe: "My wisdom is to be true to yourself, I guess. Is that Shakespeare – 'To thine own self be true'?
"I never read Shakespeare, but I've been credited all of things; when I say one of my favourite sayings is, and it might be somebody else has said it, and the next thing I know, it's a Dollyism! But I just think, to that saying – 'To thine own self be true', has so much power in it."
She added that you need to know who you are and what you're about because that's where you find your strength.
Admitting she's no hero or saint Dolly said when she hears all the accolades and all the nice things people say about her, she thinks, "Good lord, I ain't all that! Ain't nobody that good! Ain't nobody that important. I always say in all, that I ain't even all there!"
You can listen to the full interview, When Zoe Met… Dolly Parton here.