Peter Crouch tells Heart he went to England training with pink toenails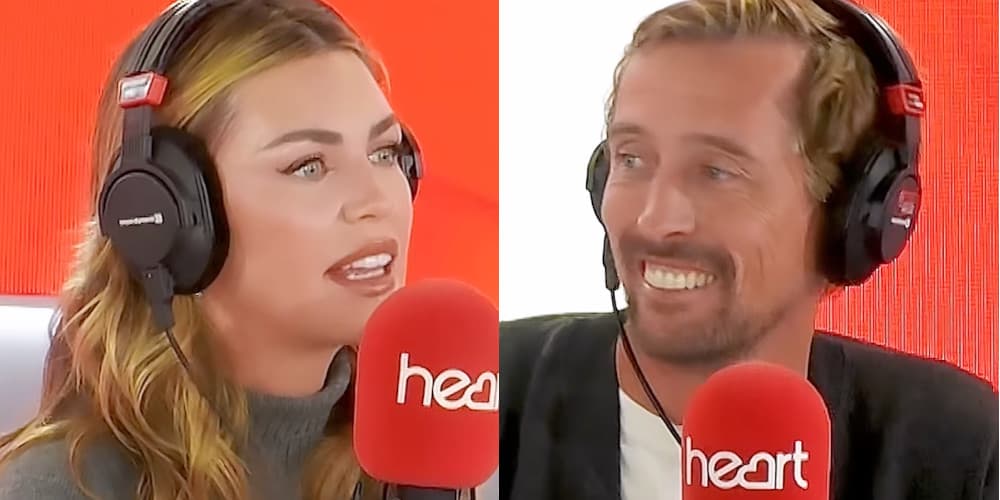 Peter Crouch and Abbey Clancy joined Heart Breakfast with Jamie Theakston and Amanda Holden, where Peter made a hilarious admission.
It was actually Peter's wife Abbey who mentioned his pink toenails.
"Pete used to go to England, playing for England with his toenails painted pink and glitter on them and tan," she told Jamie and Amanda.
Peter responded: "You'd get an extra 15 minutes in bed, and obviously for me as well my feet are hanging out anyway.
"So the kids, my little girl would come in and I could feel her doing my toenails. She was happy and I was happy. But I kept forgetting because obviously toenails you're in socks all day."
Amanda joked: "You are so tall you probably haven't seen them for ages!"
Explaining the situation, Peter said: "So I'd go away with England or I'd go to training and you're getting change or whatever… I've got pink toenails!"
Jamie joked: "Dear oh dear, so when you scored your first England goal, chances are, you had painted pink toenails."
Peter answered that he probably did and it went on for a long time because it can't be washed off and he didn't know that.
Abbey added: "And I don't have nail varnish remover!"
View this post on Instagram