Eurovision alternative Scouse commentator named by BBC Radio Merseyside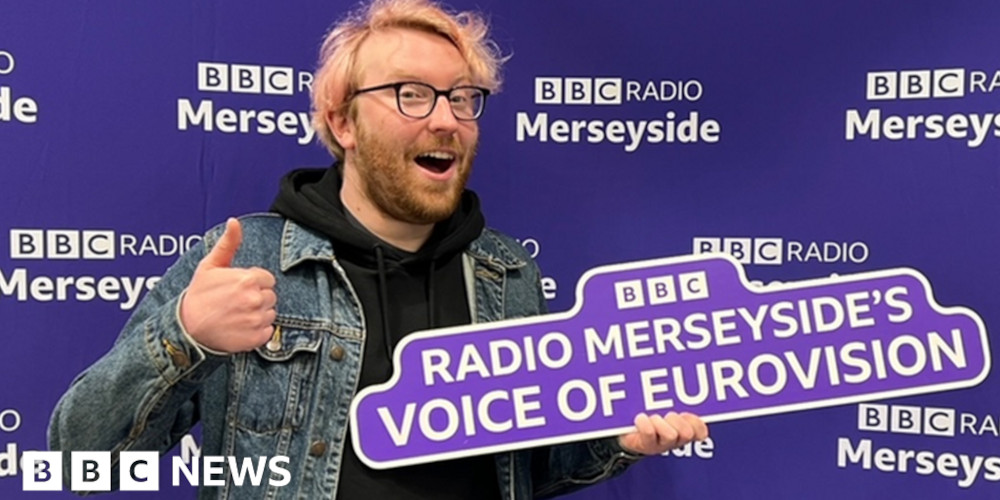 Paul Quinn has been named as alternative Scouse commentator for Eurovision by BBC Radio Merseyside.
Paul from Dingle in Liverpool was chosen from nearly 500 auditions as the Voice of Eurovision after a seven-week search.
The station toured shopping centres across Liverpool and Merseyside, asking members of the public to record a 40-second demo in a specially created radio booth.
An expert panel which included fellow Scouse singer, Sonia, who represented the UK at the Eurovision Song Contest in 1993, judged the additions.
Paul will join actress Claire Sweeney for a live off-beat take on Radio Merseyside and the BBC Red Button on the contest in Liverpool on 13 May.
It's the first time in 67 editions of the contest that audiences will be able to listen to commentary in a regional accent of the host city.
On finding out that he had been chosen, Paul said: "It's brilliant and to have it here in Liverpool, is a once in a lifetime opportunity and who knows when it's going to come back.
"To think, I can look back and say it was in Liverpool and I was the voice of it for BBC Radio Merseyside, people will think back and say remember when Paul Quinn was the Voice of Eurovision. It's brilliant."
Andrew Bowman, Executive Editor at BBC Radio Merseyside says: "I'm so chuffed to have found an amazing Scouse Voice of Eurovision!
"We searched across Liverpool and Merseyside and hundreds of auditions – it was a tough decision for the judges, but Paul will be boss at this.
"Eurovision and Liverpool is a match made in heaven – and we'll capture the spirit of the City and the Contest with our unique Scouse commentary with Paul alongside the fabulous Claire Sweeney."