"One of the best Grammys," Shania Twain tells Magic Radio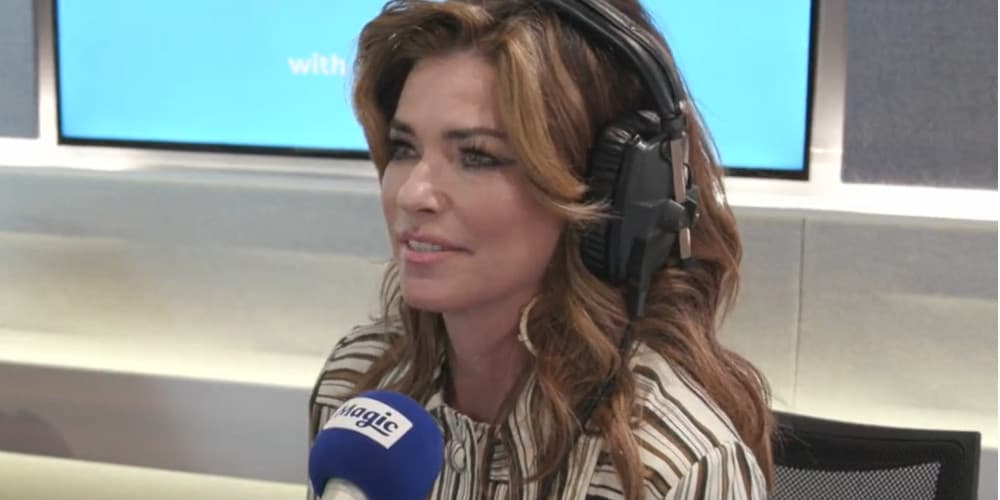 Shania Twain praised the Grammys when she joined Ronan Keating and Harriet Scott on Magic Radio Breakfast this morning.
The Canadian singer-songwriter was on the show to talk about her brand-new album 'Queen Of Me' as well as the upcoming BRIT Awards.
Having attended the Grammy Awards only a few nights ago, Shania was quick to praise the event commenting: "It was one of the best Grammys I have ever attended. Just the way all the artists were seated very close to each other, we were hugging and chatting and exchanging and catching up. It was great."
She also revealed that she caught up with Beyoncé at the event. Harriet then asked Shania, who is known for her love of horses, if Beyoncé had asked for her permission for the Renaissance artwork.
"I was thinking this through the whole thing," the singer joked. "Listen I don't own the art direction of you know having horses in the imagery … she didn't ask my permission, but she was very gracious and sweet.
"From a distance she was just waving at me. We were like about four tables apart and in the breaks, she would wave at me and give me these little gestures, so I just went over and just gave her a hug and congratulated her. It was a big night for her."
As far as the BRITs are concerned, Shania was quick to quash any thoughts that there might be a surprise performance from her when they take place on Saturday.
"No, I am just attending, and I'll be brightly coloured. I'll be colourful on the red carpet," she said.
The subject of Shania's friendship with Grammy Award winner Harry Styles also came up in the conversation: "We don't talk about fashion. We have never spoken about fashion actually," she revealed. "We just have you know very 'how is your mum', more like personal things. You know congrats on the movie, congrats on the record. Just sweet stuff like that."
You can listen to Magic Radio Breakfast every weekday morning from 6am-10am.