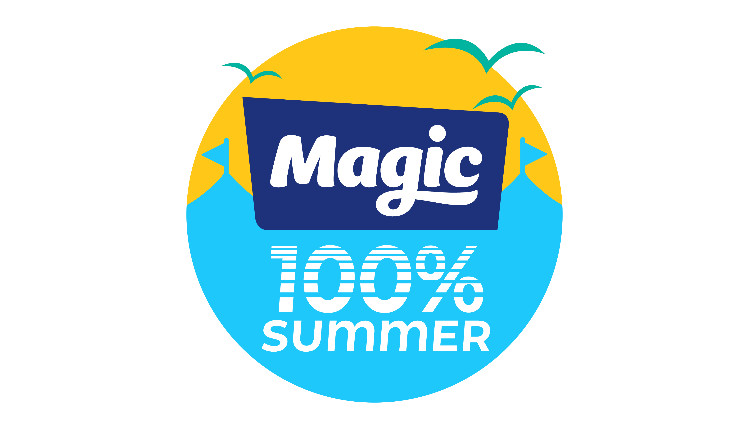 Legendary musician Nile Rodgers joined Ronan Keating and Harriet Scott on the Magic Radio Breakfast Show this morning to officially launch Magic Loves Summer.
The co-founder of Chic and soul legend will also be presenting a series of special shows across the station in July chatting about his new projects and tour, as well as reminiscing on his previous musical and life highlights.
Ahead of Nile Rodgers' shows, the station will welcome singer George Ezra this month to kick off the summer as he also presents his own four-part special series.
Because it feels like it's been a long time since we've been able to fully appreciate summer, Magic Radio is activating its special Magic Loves Summer programming from today until the end of August.
On days when the temperature soars or one of the station DJs feels like it, the Magic playlist change to back-to-back summer hits all day, featuring favourites from Club Tropicana to Loco in Acapulco and Walking on Sunshine to Summer Breeze
Across five special days listeners can win Homesense and TK Maxx gift cards. There will also be ticket giveaways to summer events and concerts including Ed Sheeran, Lady Gaga, Diana Ross, Cornbury Festival, Michael Bublé and Westlife.
Magic Radio will also be heading out across the country to various events with its Magic 100% Summer Experience. The 100% Summer Experience will be joining Magic Radio's Ronan Keating on his tour across the UK, as well as Cornbury Festival, with more events to be announced as well as live broadcasts.
I was on @magicfm Breakfast this morning with Ronan Keating and Harriet Scott to launch #MagicLovesSummer. Plus, I'll be back in July to host a special 4-part series on Magic Radio so stay tuned for more details! pic.twitter.com/PSfrRosZxI

— Nile Rodgers (@nilerodgers) June 1, 2022
Magic Radio's Summer Show Specials:
George Ezra Summer Shows on Magic Radio: 5pm – 7pm on 5, 12, 19 and 26 June
Nile Rodgers Summer Shows on Magic Radio: 5pm – 7pm on 3, 10, 17 July and 24 July
A new album that celebrates Magic's favourite hits from the 80s by iconic artists such as Diana Ross, Hall & Oates and Blondie, Magic Radio 100% Summer The 80s, is released on 17 June.