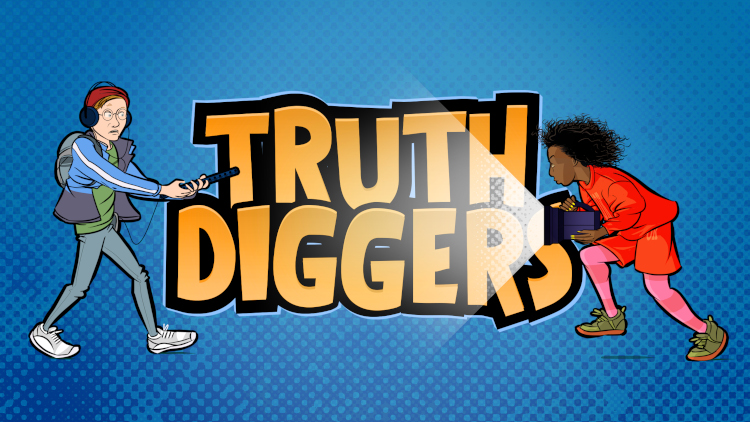 National children's radio station, Fun Kids is to broadcast a new weekly 'true-crime' drama where listeners help to crack the case.
Truthdiggers is a 12-part 'true-crime' caper, to be broadcast weekly starting tomorrow, Friday 13 May, and also released as a podcast episode at the same time.
School friends Morgana and Alfie are looking into a notorious cold case: the mysterious disappearance of local eccentric Odd Colin from their Lancashire town in 1972 and have decided to make a podcast about it.
As Morgana and Alfie doggedly pursue their investigation they'll encounter pirates, vampires, aliens and secret agents, and interrogate them all in order to get to the truth!
In a podcast first, listeners will be given the option of influencing the story by making a decision at the end of each episode. The choice with the highest votes will be part of the very next episode. Listeners will be able to see more clues and place their vote at funkidslive.com.
Matt Deegan, Station Manager of Fun Kids says: "Everyone loves a good mystery, we're excited to make and broadcast a kids true crime podcast where the characters are creating their own kids true crime podcast!"
Truthdiggers is written by British novelist and writer Eddie Robson, known for his Radio 4 sitcom 'Welcome to our village, please invade carefully' and his work on a number of Doctor Who audio series.
Each episode can be heard during The Club with Bex on Fun Kids, Fridays at 4.45pm.