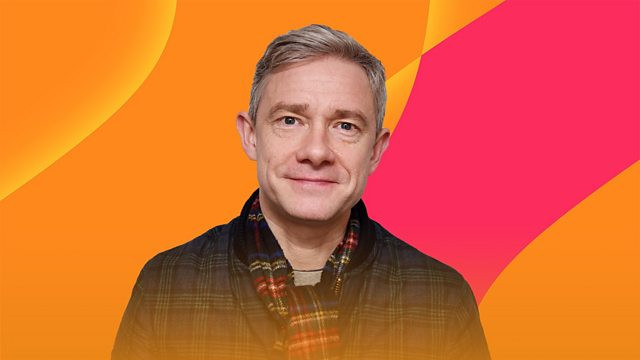 In a special edition of Mark Radcliffe's Folk Show on BBC Radio 2 tonight, actor Martin Freeman is sitting in to share his favourite folk and acoustic tracks.
Music-fan Martin digs into his record collection to find folk and roots highlights from every era. His track choices include music from Crosby, Stills and Nash, Joni Mitchell, Odetta and Pentangle.
Martin said: "Music has always been my favourite art form. It totally predates my love of acting and my ability to act. Before I did any of that, I dreamt of being a musician. I discovered folk music when I was a kid, before I knew it was called 'folk music'. Folk music was always part of the general thing of me-loving-music."
"I'm very pleased to present the Radio 2 Folk Show. I've listened on-and-off to it for years, and I've discovered music through it. So I'm happy to step in, although Mark Radcliffe's are big shoes to fill. But I'll do my best."
"All of the tracks I'm playing resonate with me in some way. Some go back further for me than others. Nick Drake resonates very deeply for me, and so do The Unthanks – they're a band that I've got to know over the years. For me, when you get to know people in your record collection, that's always very exciting."
Martin, whose acting credits range across The Responder, The Hobbit trilogy, the Marvel Cinematic Universe, Love Actually, Sherlock, The Office and many more, describes music as his first love.
You can hear The Folk Show hosted by Martin Freeman on BBC Radio 2 tonight 9-10pm.