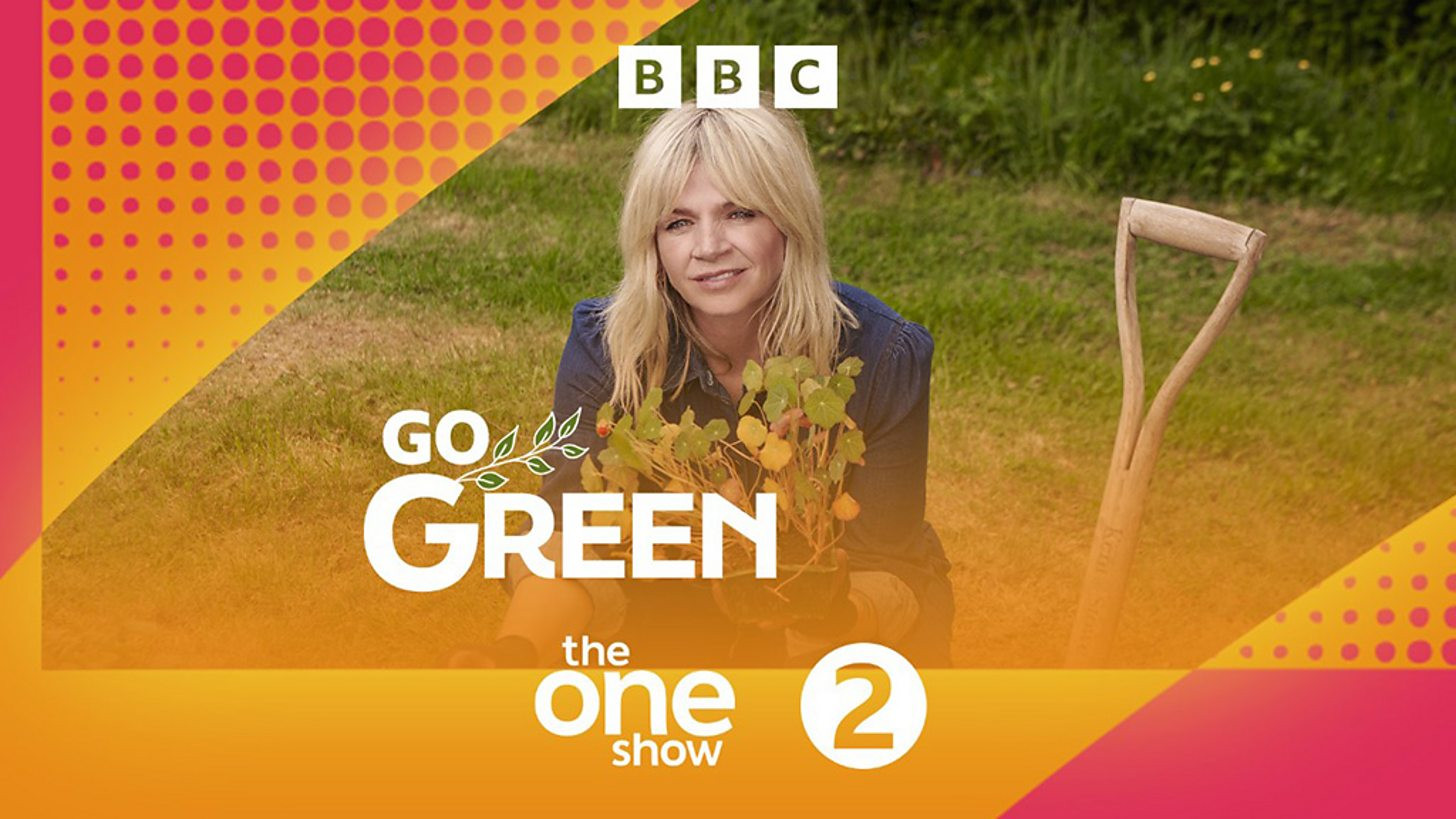 BBC Radio 2 and The One Show are to collaborate on Go Green, a series of features exploring how we can live a greener and more sustainable life.
This is part of a raft of initiatives across radio, tv and digital services announced by the BBC today, Earth Day 2022.
Go Green on Radio 2 will be a themed week of features focussing on travel, shopping, home, eating and activities. Sow Grow Show will also be launched to encourage people to sow a fruit, veg or plant seed, grow it over the summer then show it off in the autumn!
In Green Week, from Monday 16 to Friday 20 May, the station will feature the everyday things we can do to live a greener and more sustainable life and meet people across the UK who are using their voice for positive environmental change.
The Zoe Ball Breakfast Show will hear the story of family in Bristol who are making 2022 the year they complete The Waste Nothing challenge, finds out about a zero waste textile community swap shop in North Wales, and speaks to representatives from the Grenfell Tower Community Fridge and Allotment in London to find out how they are creating an environmentally friendly support network where people can take or leave perishable food. Zoe also meets some of Blue Peter's latest Green Badge recipients.
Ken Bruce will have a green themed Tracks Of My Years, with a guest sharing their passion for music and the environment.
The Jeremy Vine Show looks at how to make your home greener and save money on energy bills, examines whether the daily commute can be changed to cut carbon; and finds out how to shop in a more environmentally friendly way. The show's allotmenteer, Terry Walton, will give advice, live from Wales, on growing your own fruit and veg for the first time, and Jeremy finds out about green activities that are fun and could help save the planet.
Sara Cox hears from future generations of eco-champions, and is teaming up with the BBC's Young Reporter to feature their climate change stories on the show.
Jo Whiley in Music Goes Green across the week, explores the role the music industry can play in helping to tackle climate change. She is joined by Glastonbury organiser Emily Eavis to hear how festivals and touring can go green. James Blunt opens up to Jo about his passion for ocean conservation and KT Tunstall talks about how to be a sustainable recording artist. Listeners can hear extended versions of these interviews on BBC Sounds.
On Monday 23 May, The Zoe Ball Breakfast Show will launch Sow Grow Show to encourage people across the UK to plant fruit, vegetable and plant seeds in their gardens, backyards and window boxes. The initiative runs across the summer, with Zoe and her team chatting to celebrities and listeners as they take part in a nationwide grow-a-long!
Zoe says: "We all like to try to make greener choices to help our environment – there's so much we can do – so tune into Go Green on Radio 2 and The One Show for loads of fantastic inspiration about how you can 'green up' your life and get your hands dirty growing some lovely fruit and veg this summer. I'm trying to grow onions, brussels sprouts and garlic for the first time this year, along with beetroot, green beans, pumpkins, sweet potatoes and broccoli which luckily flourished last year!"
Laura Busson, Radio 2 Commissioning Executive, says: "With Go Green, Radio 2 and The One Show will be sharing the everyday things we can each do to help the planet. We'll meet the people who are using their voice to make a positive change to the environment and, through Sow Grow Show, will be showing how easy it is to plant a seed and watch it grow into something wonderful to eat!"
📢 The BBC announces a raft of initiatives across radio, TV and digital services to help us all make more planet friendly choices and to champion those making a difference to our environment🌳
Learn more: https://t.co/1TQUPy1ydd@ZoeTheBall @BBCRadio2 @BBCTheOneShow pic.twitter.com/QPVnYyuPu7

— BBC Press Office (@bbcpress) April 22, 2022