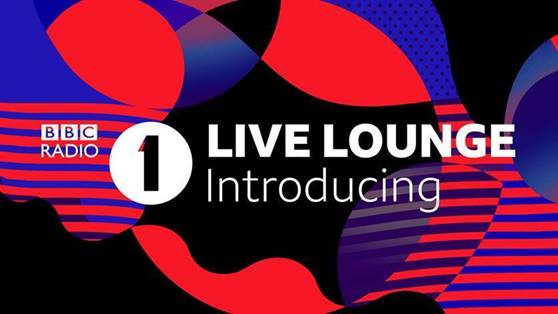 An indie-rock, four-piece band from Glasgow, has won a competition to perform in the Radio 1 Live Lounge ahead of 4,000 other entries.
Radio 1's Live Lounge Introducing Search was founded as a partnership between BBC Radio 1 and BBC Music Introducing to find, nurture and develop the best undiscovered musicians in the UK, helping to propel them onto a national stage.
Winning band, The Uninvited got together after a series of chance meetings on public transport in Glasgow, forming their band in August 2020. The group are made up of Bex Young (lead guitar), Taylor ray Dillon (bass and vocals), Gillian Dhlakama (guitar and vocals) and Fiorenza Cocozza (drums).
Aged, 22, 23, 23, and 20, the group have received support from BBC Introducing in Scotland for their music and count bands such as Haim, Radiohead, Fleetwood Mac and The 1975 among their musical inspirations. Uninvited will perform in Radio 1's Live Lounge tomorrow, Thursday 28 April, joining the likes of Oasis, Miley Cyrus and Stormzy in the Live Lounge history books.
They will perform an original song, Behind the Back Door, as well as a cover of Just for Me by BBC Radio 1's Sound Of 2022 winner, PinkPantheress.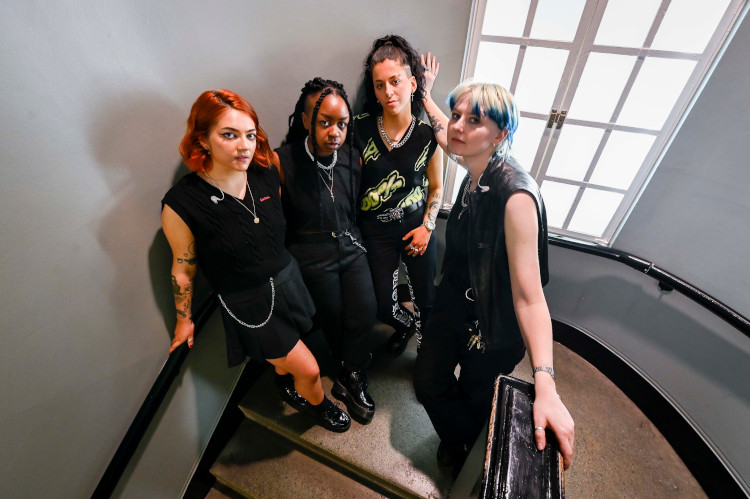 The entries to Radio 1's Live Lounge Introducing were reviewed by BBC Music Introducing's network of local and regional shows, with a panel of industry experts helping to narrow down the longlist.
Introducing alumni artists Alfie Templeman, Mabel, Mahalia and Tom Grennan then joined Radio 1's Rickie Haywood-Williams, Melvin Odoom, Charlie Hedges, Jack Saunders and Gemma Bradley to judge the top five best tracks and select the overall winner.
The top five artists (in alphabetical order):
BLVCK VIØLET
Maddie Ashman
Phoebe Hall
Tia Gordon
Uninvited
Dorset based duo, BLVCK VIØLET, is made up of Harrison Walker and Sam Hurst. Their genre blending music takes influence from artists such as Santino Le Saint and Drake, and spans genres including Hip Hop, RnB, and Dancehall. 22-year-old multi-instrumentalist, Maddie Ashman, blends silky vocals with intricate guitar patterns and warm cello melodies to create gentle folk-pop songs. Phoebe Hall is a pop music singer from York who uses music as an outlet to help other queer and non-queer people celebrate and explore love and its complexities. Finally, Tia Gordon is a 23 year old singer-songwriter from Kent who's been singing since the age of 4. Given a guitar by her best friend in her teenage years, she quickly picked up how to play and started writing and producing her own songs.
Uninvited says: "We absentmindedly submitted our song for the live lounge competition, not thinking we'd ever have a chance at winning. I'm sure we even forgot about applying! However, after finding out we were long listed, then short listed we couldn't believe it. The day we found out that we won was the most nerve wrecking day of our career, but we can't thank everyone at BBC enough for their support and for making our dreams come true! We're so excited for what's to come – including our very own headline tour this September!"
Rickie, Melvin and Charlie says: "Being part of the judging process for Radio 1 Live Lounge Introducing was such a rewarding process for us. The top five all had so much talent that made us all unanimously excited for their future as artists. However, Uninvited's energy was second to none and we just know their performance this week is going to blow everyone away!"
Mahalia says: "Being a judge on this years Radio 1 Live Lounge Introducing was a huge honour for me. Getting to see all of the talent shining in the UK right now is unbelievably exciting. And Uninvited are incredible. I can't wait to see what's next for them."
Alfie Templeman: "Great to see a band have that rawness and plug in & play feel to them, I love their attitude and the way they play. I'm super excited to see them rock the live lounge!"
Chris Price, Head of Music, BBC Radio 1 says: "In the second year of Live Lounge Introducing, the entries equalled the incredibly high standard from last year, further proving there is a wealth of exceptional emerging artists in the UK just waiting to be discovered. Congratulations to winners Uninvited, who caught the panel's eye with their raw talent and energy, and who all the judges agreed will have a long career ahead of them."
Aled Haydn Jones, Head of BBC Radio 1, says: "The Radio 1 Live Lounge is world renowned and famous for hosting the biggest stars on the planet, so it's really exciting that we're able to give new and undiscovered artists the chance to perform on such an iconic stage. We launched this initiative last year in partnership with BBC Introducing as part of our commitment to finding, developing and nurturing new and emerging talent. Last year's winner, Bonnie Kemplay, went on to sign a record deal and play some of the biggest festivals in the UK so I'm really looking forward to seeing where this opportunity takes Uninvited."