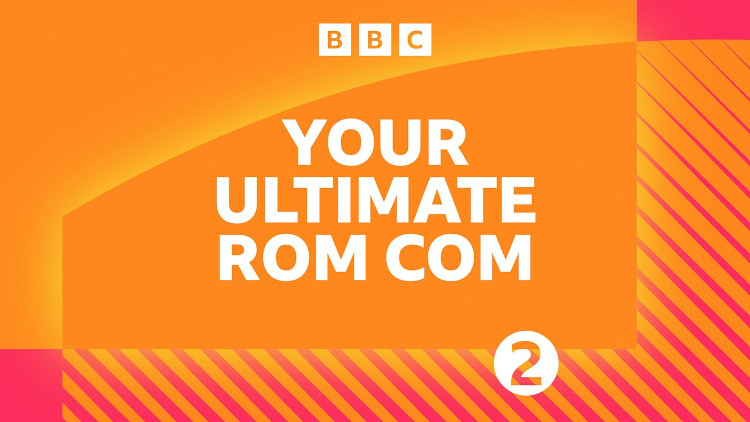 Award-winning film Notting Hill has been voted the number one of Your Ultimate Romantic Comedy by BBC Radio 2 listeners.
The listener vote was launched last month to mark 80 years of classic, feel-good, romance-filled films.
This Sunday morning, the top 20 down to 11 films will be announced across the day on Radio 2, then James King will feature the Top 10 in a special countdown at 9pm. It is also available to hear on BBC Sounds.
James is joined by the producer of Notting Hill, Duncan Kenworthy OBE, Helen Fielding, the author of Bridget Jones's Dairy and JF Lawton, the author of Pretty Woman, and he speaks to some of the listeners who voted.
There will also be archive material, featuring some of the stars who appeared in front of the camera in the films, including Hugh Grant, Meg Ryan and Billy Crystal. James reveals stories behind these rom-coms, finding out what makes them so special and much-loved.
Released in 1999 and written by Richard Curtis, Notting Hill was a love story between a London bookseller, William Thacker (Hugh Grant) and an American actress, Anna Scott (Julia Roberts). It was the highest-grossing British film of all time, winning a British Comedy Award and a Brit Award for its soundtrack. The film also received Golden Globe nominations for Best Picture, Best Actress for Julia Roberts, and Best Actor for Hugh Grant.
Hugh Grant is at the top of the winning list of movies, with three of his films in the Top five, whilst both Julia Roberts and Meg Ryan each have two films in the Top six.
Duncan Kenworthy OBE, producer of Notting Hill and Four Weddings And A Funeral, says: "Seeing Notting Hill and Four Weddings And A Funeral in James's all-time Top 40 list was already an incredible compliment. To have both of them voted into the Top five was simply amazing. But to hear that Notting Hill has come top as the Ultimate Rom-Com (of all time!) is heart-stoppingly thrilling. Radio 2 listeners, you have the Best Judgement and the Biggest Hearts on the planet, and I couldn't be more delighted!"
James King says: "There's no doubt about it, Radio 2 listeners have crowned Julia Roberts and Hugh Grant the Queen and King of rom-coms. Blending jokes with romance, and charm with emotion is no mean feat as an actor, but these two have proved they're the best at it again and again. And in our winner, Notting Hill, there's a sparkling Richard Curtis script that puts us all in the middle of a funny, feel-good, fairy tale love story. A worthy winner."
Helen Thomas, Head of Radio 2, says: "How fabulous to see the brilliant Radio 2 listeners select Notting Hill as their favourite rom-com. The soundtrack includes so many Radio 2 favourites, and is a worthy, fun-filled winner!"
The Top 20 in results order:
Notting Hill (1999)
Pretty Woman (1990)
When Harry Met Sally (1989)
Four Weddings And A Funeral (1994)
Bridget Jones's Diary (2001)
Sleepless In Seattle (1993)
10 Things I Hate About You (1999)
The Princess Bride (1988)
Some Like It Hot (1959)
The Wedding Singer (1998)
Amélie (2001)
There's Something About Mary (1998)
Gregory's Girl (1981)
Crazy Stupid Love (2011)
As Good As It Gets (1998)
500 Days Of Summer (2009)
Strictly Ballroom (1992)
Breakfast at Tiffany's (1961)
Pretty In Pink (1986)
Roman Holiday (1953)