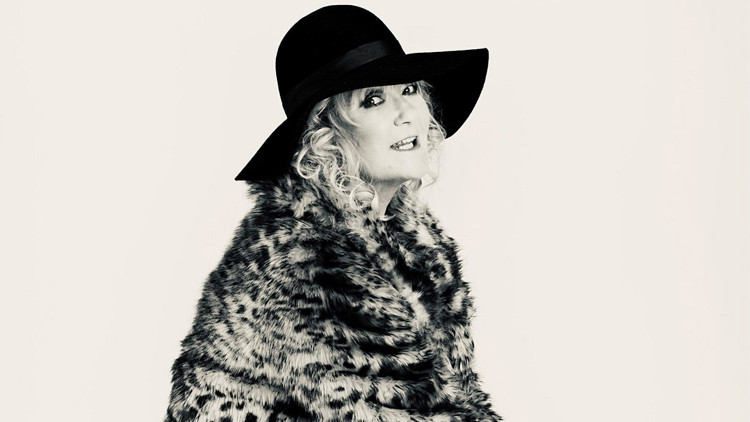 BBC Radio 2 is to broadcast a special programme, Janice Long: A Life In Music, next Sunday, 23 January 7-9pm.
In this simulcast with BBC Radio Wales and BBC Radio Merseyside, Zoe Ball will present a star-studded tribute programme to the much loved radio presenter, who died on Christmas Day.
Listeners will hear memories from her family, friends, colleagues from across BBC radio as well as from artists from the music world that she supported during her career.
Janice started her radio career in 1979 as an assistant and then the much respected presenter of Streetlife on BBC Radio Merseyside with a budget of £10.
In a very personal tribute, Sir Paul McCartney pays Janice a lovely tribute talking about his 'old Liverpool mate' who was always 'a pleasure to meet' and his sadness 'at the loss of a great Scouse girl'.
The actor David Morrissey remembers listening avidly and visiting her on air when he was a new member of the Liverpool Everyman theatre and Holly Johnson describes the start of a lifelong friendship when she became the first person in the world to interview Frankie Goes To Hollywood.
Jane Garvey remembers going up to her room and shutting herself away from her family to listen to Janice present Streetlife. It gave Jane hope that it wasn't impossible for young woman to get into radio. She also talks about Janice taking things seriously, but wearing her expertise lightly and gaining respect from musicians.
Janice was then recruited to Radio 1 from 1982-1987, after Paul Gambaccini recommended her as the best interviewer he had encountered on a nationwide book tour.
She was the first woman to be given a national daily show and fellow Radio 1 pioneer Annie Nightingale remembers Janice making her mark as the first female presenter of Top Of The Pops, in an often hilarious partnership with her friend John Peel.
Andy McCluskey of OMD recalls Janice, live on Top Of The Pops, shouting across the studio "tuck in your shirt, McCluskey" and always hunting for new music in the Liverpool venues and clubs when they were both starting out on their careers.
Steve Wright remembers Janice often just popping in to his afternoon show and making him laugh. He regards Janice as the kindest, most relatable and natural person.
Tina Campbell read the news for Janice when she co-presented the GLR Breakfast show and worked with her at Radio 1 and 2. We will hear about Janice wrapping her arm literally and metaphorically around new radio recruits and inviting hard up musicians to stay in her spare room after a gig.
Sara Cox remembers Janice welcoming her into the Radio 2 studios when she first presented on the station. 6 Music presenter Chris Hawkins remembers her 20 minute programme handovers.
Sean Dixon of The Soup Dragons remembers her name appearing on his phone screen, through thick and thin, meaning he was in for a wonderful chat.
Pete Wylie of Wah! talks about a heart as big as Liverpool and the fact that Janice was ultra-professional, slick and always in the moment. He says she listened eagerly to the latest releases and the classics and most importantly every answer in a well-researched interview. She was the soundtrack to his life.
Musician Nell Bryden recorded her first session with Janice, who she tells us was the David Bowie of DJs, only funnier and that she marched to the beat of her own drum and became an "instant hang" both on and off air for her.
Writer and broadcaster Pete Paphides remembers Janice being like a big sister sharing her record collection in the room and a vital aid to procrastination when he was supposed to be doing his homework. He loved the fact that musical correctness had no place in her shows – she didn't care if an artist or act was cool or uncool – it was just something she liked and wanted to share.
Carol Kirkwood says the nightly Radio 2 weather forecasts were the highlight of the week and jokes that she laughed so much she thought she might lose her job. On April Fool's Day Janice once presented the first part of her show completely in French, explaining that it was part of a new EU directive.
Elvis Costello talks about Janice, more recently, coping with technical difficulties and still conducting a masterclass in interviewing on BBC Radio Wales.
Janice's sense of mischief and irreverence is also highlighted, plus her support for so many musicians, giving the first airtime and sessions to many who are now huge stars, such as Adele, The Smiths, Primal Scream, Amy Winehouse and the Manic Street Preachers. Her support and enthusiasm for brand new artists was unparalleled.
Other contributors will include Noddy and Suzan Holder, Fi Glover, Richard Hawley, Jim Kerr of Simple Minds, Ian Broudie of The Lightning Seeds, Sandie Shaw, Jack Savoretti, Peter Hook of New Order, Jo Whiley, Greg James, Chris Difford, Gary Numan, Maggie Philbin, Bob Harris and Adam Walton of BBC Radio Wales.