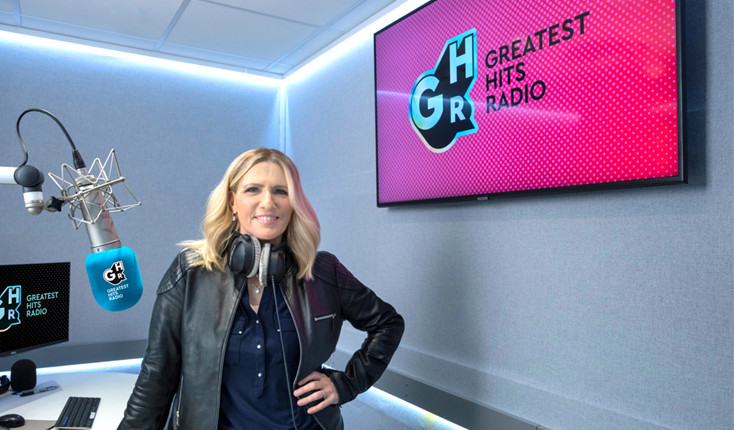 Jackie Brambles is making a return to national radio for the first time in 27 years, as she joins the presenting line-up on Greatest Hits Radio.
The Evening Show with Jackie Brambles will air every Monday to Thursday from 7-10pm, broadcast across the Greatest Hits Radio Network.
Retuning to commercial radio, it's full circle for the broadcaster who began her career on Bauer owned station 'West Sound' in Ayr in Scotland before going on to Capital FM and then BBC Radio 1 – where she rose to fame as the station's first female presenter with a daytime show.
Jackie was also a lead reporter for GMTV and anchor on ITV's 'Loose Women', while most recently she could be found as a regular on-air voice on BBC Radio Scotland.
Her new show on Greatest Hits Radio will see her reunite with old colleagues and friends, including Simon Mayo who will handover to her from his weekday Drivetime Show. Jackie joins the station full-time following the success of music series' 'Greatest Brits' and 'My Life of Live' that she hosted earlier this year.
Jackie says: "It's all Simon Mayo's fault…he said "Oi, Brambles, come and join Greatest Hits Radio, it's got phenomenal music, and brilliant listeners". And he's not wrong, as I found out for myself making the Women In Music series for the station earlier this year.
"It was deeply gratifying to catch up with many of the artists that I started out with in my early radio days – yes we're older and wiser but most importantly I think we're all really appreciative to have come of age in an era when music was so innovative, inspiring and optimistic.
"I can't wait to share more fascinating conversations with some of our greatest artists and of course to revel in their glorious music. So, I'm wishing all Greatest Hits Radio listeners a very Merry Christmas and looking forward to keeping you company in the evenings in 2022!"
Simon Mayo commented: "Jackie is a top radio presenter and I'm delighted we'll be reunited at Greatest Hits Radio. At Radio 1 she was always a delight to work with- we always seemed to get hysterical at the same time. I'm really looking forward to her new show!"
Listeners of Jackie's new show, which launches on 4 January 2022, will hear a blend of music and conversations with special guests, feature documentary content and live sessions.
Darren Proctor who previously hosted the evening show across Greatest Hits Radio in England will be departing the station to explore new opportunities. His final show will be on 23 December and a replacement for his weekend House Party show will be announced in due course.