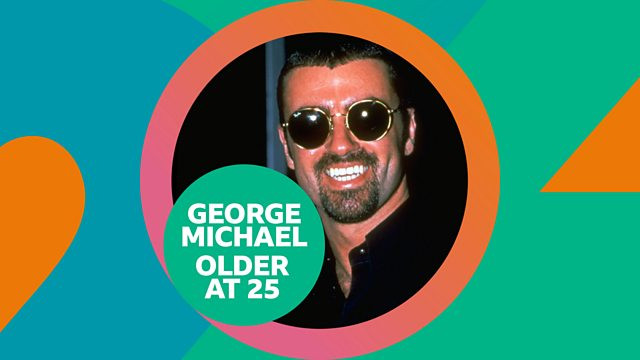 A two-part documentary, George Michael – Older at 25 narrated by Melanie C, airing on Radio 2 and BBC Sounds, will look back at the album, to mark its 25th anniversary.
In 1996, George Michael finally released his first album in 6 years; Older, which went on to become his biggest-selling studio set of all-time in the UK.
In the two-part series, Melanie C, a lifelong fan who became a friend of George's, will recall what happened in that 6 year gap, and how the album's release and success would unfold.
There are contributions from many famous names including Matt Lucas, Chris Martin, Shirlie Kemp, Bananarama, Roman Kemp (George's godson), Ed Sheeran, Mutya Buena (who he duetted with for the song This Is Not Real Love), Holly Johnson, Rufus Wainwright, Russell T. Davies, Shaznay Lewis, Michelle Visage, Jack Savoretti, James Blunt, Beverley Knight, Jamie Cullum, Stevie Wonder, Keren Woodward and Sara Dallin of Bananarama, Shazney Lewis, the album's Fastlove producer, Jon Douglas, video director Vaughan Arnell, and more.
Following years of highly publicised court battles, George released Older, in May 1996. It led to six Top Three singles accompanied by some of the most iconic videos of all-time. George was back on top, pushing his artistry to the highest level and winning a new generation of fans.
Whilst both the creation and success of previous albums Faith and Listen Without Prejudice: Vol.1 have been heavily documented, Older has yet to be fully re-examined and appreciated as an incredible body of work of not just one of the UK's greatest singers, but of one of the world's all-time musical greats.
Bananarama talk of meeting George in the 80s and how they became friends with Keren and Sara living only five minutes away from him, so they were always in each other's houses. They also reflect on the time George played them the album when they were in LA and told him there was one particular track that wasn't that good.
Shirlie Holliman recalls the time George rang to tell her that Princess Diana had called him to say that You Have Been Loved was one of her favourite tracks. "I think in a way that was healing for him as well and gave him that pride that ultimately a songwriter, after pouring your heart out, you want that," says Shirlie, "You want to know that people appreciate it. You want to know that people understand that."
Ed Sheeran points out that he was five years old when Older was released, but he thinks George is one of the best songwriters that England has produced and was a fantastic performer.
Matt Lucas talks about a party he went to at George's house, he says it was a who's who of 80s stars and he was a very nice host. He also tells of the time he and David Walliams worked with George on the Comic Relief episode of Little Britain, which also had Elton John in it and Robbie Williams. He says: "I just knew that having George in the show was a really big deal because you just didn't see him in much, and he was very shy, but he's very funny in the sketch that we did. He actually suggested the punch line about Tony Hadley, which we thought was really funny. And the audience agreed."
Holly Johnson remembers the time Elton John took him and George to dinner. George asked if Elton wanted to see his new Pepsi ad that was only going to be played during Super Bowl, so they both disappeared from the table and went to George's gold Mercedes which had a DVD player in it, something not heard of at the time.
Melanie C says: "George's songwriting skills were second to none, as we can hear when we listen to Older, an incredible body of work. I was lucky enough to meet George a number of times and I'm thrilled to be able to tell the story of Older through the eyes of his fellow musicians, as well as friends."
George Michael – Older at 25 on BBC Radio 2 can be heard from 9-10pm, Saturday 1 and Sunday 2 January 2022. It will also be on BBC Sounds for 30 days afterwards.