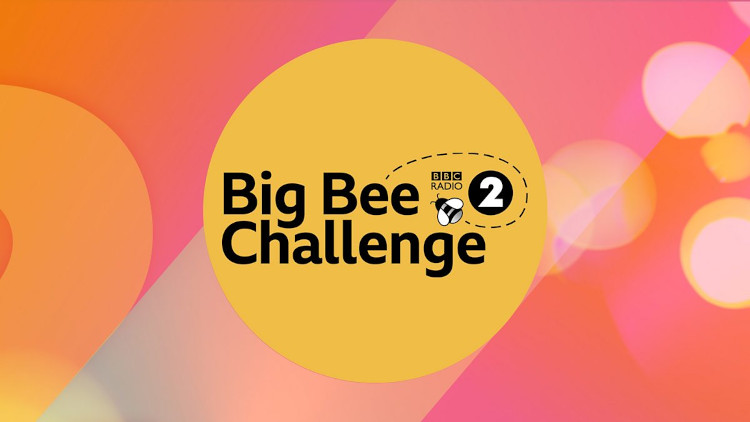 As BBC Radio 2's Big Bee Challenge Weekend begins, there has been an endorsement from award-winning singer-songwriter Ed Sheeran.
In an exclusive message via the Radio 2 social media accounts Ed said: "Hi I'm Ed Sheeran and I want to show my support from Radio 2's Big Bee Challenge.
"Conservation is a really, really important thing to keep up and bees are wonderful, wonderful things.
"So yeah, look after the bees."
A special message from @edsheeran! ? ?

(Just when we thought we couldn't possibly love you more than we already do…)#R2BigBeeChallenge pic.twitter.com/CqmjvI5XVf

— BBC Radio 2 (@BBCRadio2) July 30, 2021
The challenge for this weekend is for listeners to do just one thing, large or small, to help encourage more bees, wherever they live, and it will be reflected on-air too.
Tomorrow, Dermot O'Leary (8am – 10am) will kick off the challenge weekend when he chats to a honey sommelier. Sarah Wyndham Lewis will be providing samples of a wide range of honeys and explaining what to look for and why. She has won multiple awards including Best Honey in London at the National Honey Show in 2019, 2017 and 2011 – plus the 2020 Winner: Great British Food Awards.
Claudia Winkleman (10am – 1pm) will be joined by Kim Wilde who, when she isn't making music, is a keen gardener. Kim has tips on the little things we could all be doing in our gardens or window boxes to help the bees thrive.
On the Good Morning Sunday (6am – 9am), Michaela Strachan will chat to Jason Mohammad about the therapeutic benefits of gardening and why insects, and in particular bees, are important to our environment.
Michael Ball (11am – 1pm) is joined by Drag Queen gardener Daisy Desire who LOVES bees and was a huge hit at the Hampton Court Flower Show this year.
Paul O'Grady's show (5-7pm) will include a bee-themed playlist including Triples from Honeyz and The Bee Gees!
Read more here: Radio 2' Big Bee Challenge and listen to Bees In A Pod podcast on BBC Sounds.
Here's a wholesome pic of @texastheband's Sharleen Spiteri to remind you about our #R2BigBeeChallenge Weekend ??

This weekend you'll hear lots of tips on saving bees, plenty of bee-puns and a buzzing schedule of music!

Grab a cuppa & get involved ? https://t.co/LtyUhK39Di pic.twitter.com/EQBj1PtWoF

— BBC Radio 2 (@BBCRadio2) July 30, 2021
Everyone is prepping for this weekends Big Bee Challenge! ?

How are you getting involved? ? Let us know and tag us at #R2BigBeeChallenge ? pic.twitter.com/iHS5aN1PYh

— BBC Radio 2 (@BBCRadio2) July 30, 2021