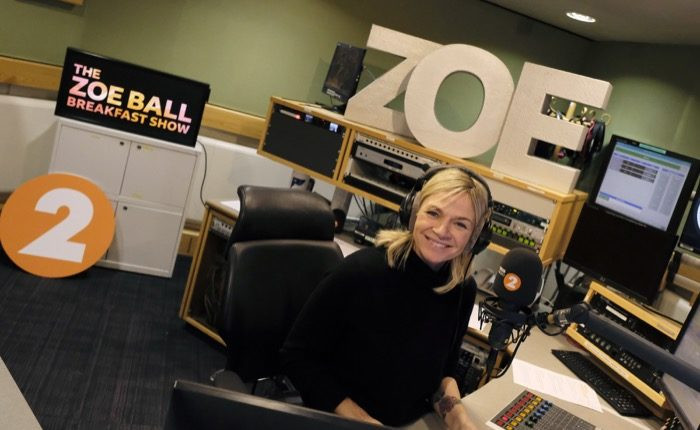 After being reported late last year that Zoe Ball had requested a pay cut when negotiating a new two-year deal with the BBC as host of Radio 2's Breakfast Show, it has been confirmed in the corporation's latest Annual Report.
Released today, the report confirms that this reduced her pay from £1.36m in 19/20 by 28% to £980k.
The figure in the Annual Report this year (£1.13m) represents just a few months of the new deal and the reduction that Zoe requested as part of it.
Although her pay increased when she moved from presenting a Saturday afternoon show to the station's flagship weekday Breakfast Show, Zoe felt in the current climate, and during a pandemic, increasingly uncomfortable about how much she was earning.
A BBC spokesperson said: "Zoe Ball is a world-class broadcaster hosting Radio 2's flagship show, and her professionalism and commitment to the Breakfast Show is extraordinary.
"She's hugely talented and has made the show her own, with many millions of listeners tuning in each morning to the nation's most listened to Breakfast Show."